A fraudster in Britain, known as 'King Con', has claimed to have earned two million pounds by duping people, and boasted of bedding 2,500 women, just days after being released from prison.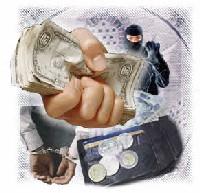 Paul Bint, 48, has said that he seduced the women by posing as a wealthy hospital consultant, a barrister, and a merchant banker, following his release after three years in jail, the 'Daily Mail' reported.

Among his unwitting victims were two who fell for his spectacular lie that he's the Director of Public Prosecutions, Keir Starmer, after meeting him through a dating service.

But, in reality, Bint was a life-long benefits claimant whose only known occupation was when he briefly trained as a hairdresser.

Bint's criminal record dates back to the age of 15 but he found his skill for deception after stealing a stethoscope aged 21, going on to pose as a doctor on hospital wards.

He moved on to pretending to be a hospital consultant on dates, but since a previous jail term for claiming to be the Duke of Arundel to obtain a Ferrari his favoured modus operandi has been playing the role of a leading barrister.

Following his release, Bint claims to have blown two million pounds on supercars, diamond jewellery and five-star holidays bought using fake or stolen credit cards and kept 10 girlfriends on the go at one time using ten separate aliases.

"All men dream - it only becomes dangerous when those dreams turn into reality. What I've done is turned a lot of my dreams into reality. I've gone that extra step. Instead of fantasising what it would be like to own a Ferrari I went out and got one.

It made me feel successful. For me it was about totally forgetting who Paul Bint was because I disliked that person so much I couldn't even be him. I'm still the same now," he said.