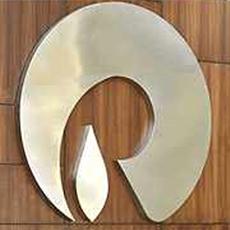 Reliance Industries on Thursday refuted suggestions that it may have inflated KG-D6 gas reserves, saying they were certified by leading independent international certifiers and KG fields are facing problems similar to those confronting ONGC's Imperial Energy.

The D1&D3 fields in KG-D6 block were originally certified to hold 10.03 trillion cubic feet of proved plus probable (2P) reserves, of which about 2 Tcf have already been produced in last three years.

With reservoir complexities hitting output, the firm's junior partner, Canadian Niko Resources, which had a few years back given a prognosis of KG-D6 holding over 50 Tcf of reserves, last week said the remaining 2P reserves may be only 1.93 Tcf.

These do not include the reserves 16 satellite fields may hold.

Though oil secretary G C Chaturvedi has steadfastly refused to comment on KG-D6 reserves downgrade, Russia's Interfax quoted him saying that RIL had 'over-sold its position without being absolutely sure about it' and that "it is unfair for shareholders and the country at large".

While Chaturvedi couldn't be reached for comments despite repeated attempts, a ministry official said the secretary had not made any comments on KG-D6 reserves to anyone and the Interfax report was 'imaginary and wrong'.

When contacted, a RIL official said KG-D6 gas reserves were independently
certified by leading global consultants as well as by ministry's own technical arm, DGH.
"The ministry is well aware that KG-D6 reserves had been certified by the best international experts and had been verified by the Directorate General of Hydrocarbons," he said.
He said Chaturvedi had used reserves being certified by international experts as a defence of output lagging targets at state-run Oil and Natural Gas Corporation's most expensive asset, Imperial Energy in Russia.
"The exploration business is fraught with uncertainty and geological surprises are not unknown in the industry.
Both Directorate General of Hydrocarbons and oil ministry have enough professionals with sufficient technical knowledge and experience of oil and gas industry to appreciate this," the official said.
Imperial's Russian assets produced 15,400 barrels per day of oil at end of last year, significantly less than projected 80,000 bpd output when ONGC Videsh Ld acquired the firm for $2.1 billion.
The Comptroller and Auditor General criticised ONGC in a report last year, and said the falling output resulted in a loss of Rs 1,182.14 crore (Rs 11.82 billion).
Gas output at KG-D6 fields almost halved to 31.33 million standard cubic meters per day after reservoir pressure dropped unexpectedly and water and sand ingress was reported in wells.
RIL had in 2006 stated that output would rise to 80 mmscmd by 2012-13.