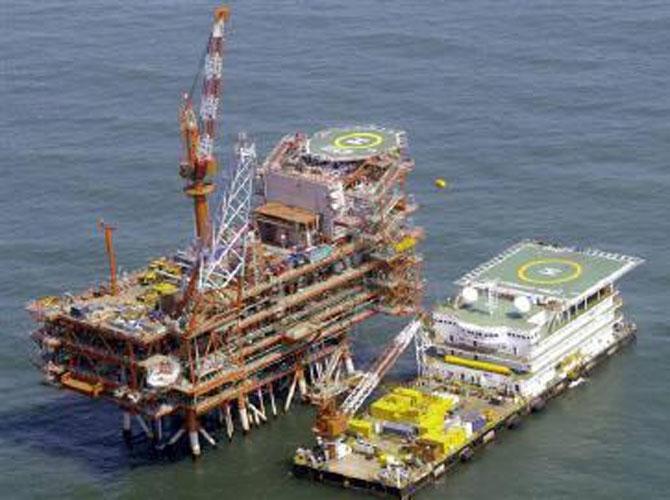 A fresh plea was on Friday made in the Supreme Court for appointment of a third arbitrator to resolve the dispute between the Centre and Mukesh Ambani-led Reliance Industries Ltd (RIL) on KG basin in the wake of an Australian judge recusing himself.
A plea in this regard was mentioned before a bench headed by Chief Justice R M Lodha which said that the Registry would list the matter in due course.
The issue was mentioned by RIL advocate who said Michael Hudson McHugh, former judge of the High Court of Australia, nominated by the apex court on April 29, has withdrawn himself from arbitrating the dispute.
Hudson McHugh, ex-judge of Australia's highest court was named as the Chairman of the Arbitral Tribunal as the apex court had on April 2 withdrawn the appointment of James Spigelman, ex-Chief Justice and LG of New South Wales, Australia.
Spigelman's appointment was withdrawn after the Centre drew the attention of Justice S S Nijjar (since retired) that his name was mentioned in the list of names proposed by the Reliance group for appointment as an independent arbitrator.
Justice Nijjar had on March 31 passed an order on the issue of appointment of independent arbitrator as the Chairman of the Arbitral Tribunal whose two other members are former Chief Justices of India -- S P Bharucha and V N Khare.
While Mukesh Ambani-led RIL has nominated former Justice Bharucha as its arbitrator, the Centre chose Justice Khare as its nominee.
The Supreme Court decided to appoint an international arbitrator as the Chairman for adjudication of dispute between Reliance Industries Ltd and the government over recovery of cost for developing the country's key natural gas field in KG basin.