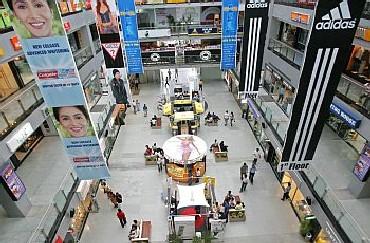 India Inc has expressed strong displeasure over the Delhi government's decision to withdraw approval to FDI in multi-brand retail, saying the move was likely to hinder foreign investments flowing into the country.
"It is unfortunate that the Delhi government has chosen not to allow FDI in multi-brand retail in Delhi. This will discourage International retailers planning to enter India," Chairman of CII National Retail Committee J Suresh told PTI.
In a significant decision, Aam Aadmi Party government on Monday withdrew the approval given by the previous Sheila Dikshit dispensation to foreign direct investment (FDI) in multi-brand retail in Delhi.
Terming the Delhi government's decision as anti-investment and one that sends a wrong signal to foreign investors, industry body Assocham said: "If one party reverses the decision of its rival dispensation upon change of guards, the policy and political risks for global investors would definitely increase in India, scaring them away".
Last year, the central government permitted 51 per cent FDI in the multi-brand retail trading and left its implementation on the states.
"This direct negation without demonstrating a search for a viable alternative would hamper investment sentiment. Consumers would have benefited from choices of products at competitive prices. It has been proven time and again that both large multi-brand retail stores and small kirana stores coexist peacefully," Ficci President Sidharth Birla said.
As many as 12 states, mostly Congress-led, including Delhi had agreed to allow global retailers to open super market chains. The other states include Maharashtra, Karnataka and Andhra Pradesh.
"The Delhi government's decision is bound to impact the overall FDI scenario not just in Delhi but also associated states like Haryana, Rajasthan and Punjab because Delhi is the hub for northern states," PHD Chamber of Commerce President Sharad Jaipuria said.
"According to our assessment, overall retail sector in the Delhi-NCR region has potential to attract FDI worth $50 billion in the next 5-6 years if supported with conducive policies. But due to this decision, it won't materialise," he added.
Delhi has become the first state to withdraw permission for FDI in retail sector. The Aam Aadmi Party (AAP) in the party manifesto had expressed its opposition to the policy of FDI in multi-brand retail.