Inspections only in domestic authorities' presence, visiting US drug regulator told

Taking a tough stand on the ongoing regulatory issues faced by the domestic pharmaceutical industry because of increasing enforcements by the US Food and Drug Administration (US FDA), the Indian government on Monday raised concerns related to disproportionate penalties, delayed approvals and harsh actions, including import alerts imposed on companies without giving them enough opportunity to present their case.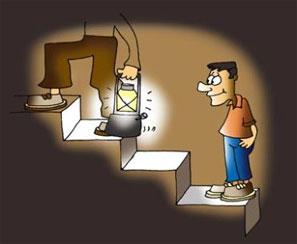 The government also asked the American regulator to inform and engage their Indian counterparts while conducting inspections at facilities here.

US FDA Commissioner Margaret Hamburg, on her first official visit to India, met representatives of various authorities on Monday, including health minister Ghulam Nabi Azad, commerce and industry minister Anand Sharma and Drug Controller General of India (DCGI) G N Singh.
Hamburg was tight-lipped on what transpired in the meetings. She was accompanied by US FDA associate commissioner for international programmes Mary Lou Valdez, India country head Altaf Ahmed Lal, deputy country director-India Albinus D'Sa and media advisor Erica Jefferson.

In the wake of the concerns raised by the Indian authorities, the two nations signed a statement of intent primarily to enhance transparency while conducting such inspections. The statement, inked on the first day of Hamburg's more than weeklong visit, is being seen as a concrete step to iron out the differences between the two sides in the drug sector.
Both sides will now have to "inform the respective regulatory authorities before undertaking inspections so that host-country inspectors may join inspections as observers". This would mean the Indian regulatory authorities will have information on future US inspections of Indian plants as well as observations about deviations, etc, made by US regulatory authorities. This would also enable the domestic regulator to monitor the gaps highlighted by US FDA inspectors during such audits of facilities.

The focus will also be on "sharing of information relevant to a lack of compliance with accepted current good manufacturing practices, good clinical practices, or good laboratory practices," as appropriate, by manufactures and sponsors of medical products and manufacturers of cosmetics, in each other's country.

Hamburg's meeting with Sharma revolved around regulatory troubles faced by Indian companies exporting medicines and food products to the US.

It is learnt that Sharma highlighted many key concerns in trade, especially the pharma and agri businesses. On pharma, Sharma raised issues related to delays in approvals, fees charged from companies for applications, disproportionate penalties imposed on some companies, harsh enforcements without seeking clarification on deviations or discussions on them. Sharma said the commerce ministry would submit a non-paper to the US authorities highlighting pharma-related issues arising from recent inspections.

Of late, pharma companies such as Ranbaxy and Wockhardt have faced bans from the US FDA followed by a basic Form 483 detailing observations made during inspections. Officials sources said many of those companies were not even given an opportunity to respond to the Form 483 before the ban.
Usually, the process includes a warning letter between a Form 483 and import alert. In this backdrop, Hamburg's visit to India, the second-largest supplier of low-cost generic medicines to the US, assumes greater significance. Hamburg's trip is also of interest because it is the first high-level delegation coming from the US after the recent spat between the two nations over Indian diplomat Devyani Khobragade.

Following her meeting with the two Cabinet ministers, the American regulator had a detailed interaction with her Indian counterpart and state drug controllers. In a two-hour meeting, regulators discussed policy frameworks and areas of coordination.

The US is a major trade destination for Indian pharma companies, which clock 40-50 per cent of their consolidated revenues from that market.