Investments in 2015 reach a record high of $46.4 million with 193 deals.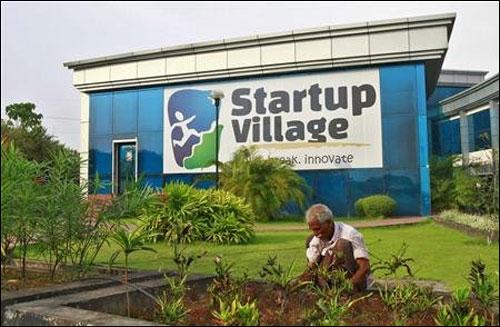 In the start-up ecosystem, 2015 was about fervent investments in the first half and introspection in the second.

While most major venture capital (VC) firms decided to slow down, one brand of investors, angels, still found joy and value in a space greatly overvalued.
In 2015, angel investments touched a record high of 193 deals worth $46.4 million, compared with 58 deals worth $21.7 million in all of 2014. In 2016, the numbers - 56 deals worth $15 million - are on track to match if not cross the 2015 mark.

There is also a quiet introduction of foreign angel networks that have made their presence known. Since 2013, there had been four angels which made non-glamorous investments in India.

US-based Empire Angels invested $600,000 in Bengaluru-based ZoomCar in 2013 and followed it with $1 million in the seed round and then $8 million and $11 million in the next few.
Singapore Angel Network and HBS Alumni Network, too, made moves in the market.

Recently, Stanford Angels and Entrepreneurs entered India and made two investments - in Prophese, a data analytics company, last year, followed by Smartvizx, a virtual reality start-up, last month.

Both have been in the business-to-business space. Experts say these foreign angel networks have started to find traction in the current overheated ecosystem.
"What we are seeing is the third phase of evolution in the angel investment ecosystem for India where global marquee networks are getting active," says K Ganesh, serial entrepreneur and partner Growthstory.in. He has been one of the pioneers in angel investments in India.
Angels are largely the individuals, who invest in early stage companies in their personal capacities or through their family offices.

They brought the first phase of evolution for angel investments in India.
When multiple angels came together, they brought in the second phase of evolution through forming networks such as Mumbai Angel Network. But with the flow of marquee global angel networks, has begun the third phase of evolution.
"In the last year or so, the Series-A and -B rounds have been quite quicker and at good valuations, which have helped global angel investors establish themselves," says Ganesh.
"These global angels bring their strategic relationships with the US market, which will help investee companies in a big way."
Paula Mariwala of Stanford Angels and Entrepreneurs India agrees. She explains that the market has matured to handle foreign angel networks and there should be more on their way.
The Stanford Angels network, however, was established to replicate the one that currently exists in the San Francisco Bay area.
The network, she says, isn't like other alumni networks, which only help former students.
"We use our alumni network to identify and fund good companies that can grow into global firms," says Mariwala, who is also part of Seedfund.
Currently, the angel network has 70 investors. "Usually, 10 angels come together to invest Rs 10 lakh each, which means Rs 1 crore as our base investments in companies," she adds.
Mariwala says one of the key reasons for success of these foreign networks is that they have a team of advisors that helps these fledgling entrepreneurs find the right idea of success.
"We are currently expanding our advisor group. We have four advisors from the Bay Area to help these entrepreneurs. We are also trying to get faculty from Stanford to mentor them in India," she says.
But, not all IT companies are on the radar for these angels.
Ganesh from Growthstory.in says that companies dealing with fin-tech, artificial intelligence and robotics are currently attracting these global angels. His belief is proven by Stanford Angels and Entrepreneurs' investments.
The network is also closely looking at an e-commerce back-end firm to add to its list.
"It is not like we aren't looking to invest in B2C companies but the valuations there are still too inflated to make our move in that segment," Mariwala says.
Fitness, health and fin-tech (microfinance and the works), she says, should be a big play in 2016.
The network is setting up its presence in Mumbai, Delhi, Bengaluru and Chennai, and will use the existing local angel networks to leverage its portfolio.