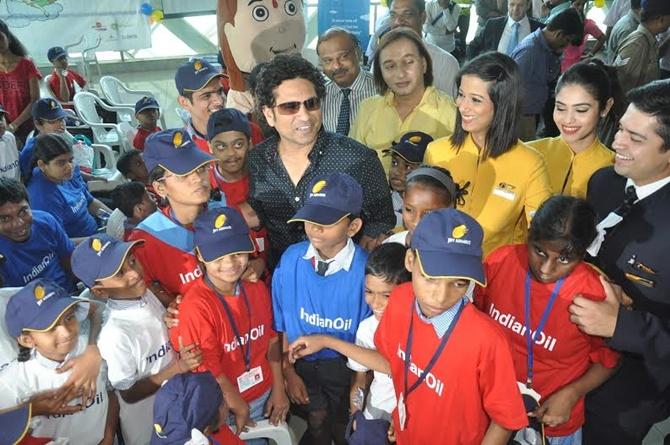 Jet Airways operated its annual 'Flight of Fantasy' for over 80 underprivileged children as a part of Children's Day celebrations.
As part of its annual community service initiative, Jet Airways gave wings to the young invitees, taking them on-board the Boeing 737-800 aircraft, to experience the joy of flying.

Sachin Tendulkar's presence made the children happy. Children presented their cricketing hero a bouquet and a T-Shirt with hand written messages from them.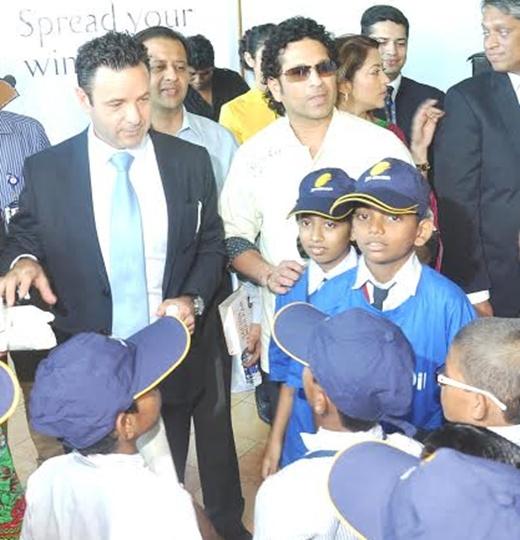 The children were treated to over an hour of flying along the west coast taking off from Mumbai's Chattrapati Shivaji International Airport (CSIA).

The Flight of Fantasy was operated in support of non-governmental organisations Aseema, A K Munshi Yojana and Kalyandeep KC Nanavaty School for the Mentally Challenged - all dedicated to the upliftment and education of under-privileged and differently-abled children.

Photographs: Jet Airways