The latest infusion brings the total capital pumped into Amazon's e-commerce business in India to Rs 22,390 crore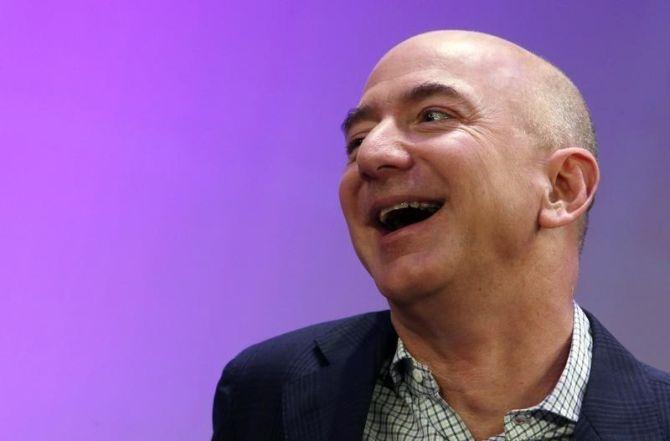 Amazon's Chief Executive Jeff Bezos has charged up the company's local e-commerce unit with fresh funds after losing out to Walmart in acquiring online marketplace Flipkart.
Amazon Seller Services, the marketplace unit of the US online retail giant in India, saw a cash infusion of Rs 2,600 crore (around $390 million) late last month, according to the documents filed with the Registrar of Companies, which were sourced from the business intelligence platform Paper.vc on Tuesday.
The Seattle-headquartered firm is learnt to have made a bid earlier this month to acquire a controlling stake in Flipkart with an investment of around $12 billion along with a $2 billion break-away fee.
However, the Flipkart board preferred to go with Walmart as investors and founders were afraid that a deal with Amazon would run into regulatory hurdles.
The investment comes at a time when Flipkart is expected to be supercharged with funds through a $15-billion deal that will see Walmart acquiring a majority stake.
A major portion of the funds Flipkart raises will be used to give exits to existing investors, but it is expected to raise a handsome $2-3 billion in primary capital that will help it fight Amazon.
The latest infusion brings the total capital pumped into Amazon's e-commerce business in India to Rs 22,390 crore (around $ 3.3 billion) since its inception around five years ago.
Last year, the firm had also raised the authorised capital of the unit up to Rs 310 crore, signalling a lot more investments were on their way.
These figures exclude the investments Amazon is making in its other units in India.
Amazon had invested Rs 81.5 billion into its marketplace unit across four rounds in the FY17-18.
The company seems to be keeping up its investment momentum in FY19, with flagship programmes such as Prime and planned expansion of its warehousing and logistics arms sucking up major cash this year.
Bezos has already committed to invest $5.5 billion into its India business in order to win the market for online retail.
On several occasions, his trusted deputy Amit Agarwal, who heads Amazon's India unit, has said this is just a placeholder figure and the company will not restrict its investments based on it.
Amazon is also investing in its cloud computing division, its information technology services unit (oldest in the country) and more recently in its payments arm in India.
In late 2016, the firm put Rs 1,380 crore into Amazon Database Services and last year invested Rs 382 crore in Amazon Pay (India). In 2017, it also got a go ahead from the government for investing $515 million in its multi-brand 'food-only' retailing.
Photograph: Mike Segar/Reuters