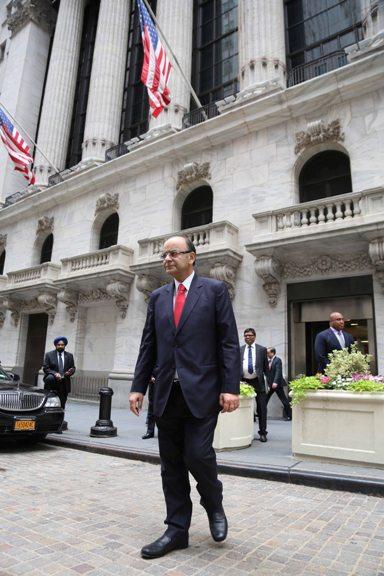 Promising a globally compatible business climate in India, Finance Minister Arun Jaitley on Wednesday said reforms have become 'absolutely necessary' in the areas of land, labour and taxes to attract investors.
Stating that the government is committed to these reforms, Jaitley also promised a permanent consultation mechanism to address the foreign investors' concerns.
The Finance Minister further said that the government has already begun implementing various tax reforms.
"The aggression in the tax policy has been subdued and taxation structures are now becoming a lot more compatible and lot less adversarial," Jaitley told PTI in an interview in San Francisco.
"Land, labour and taxation -- these are the three areas, where the reforms are absolutely necessary. This is what many investors have highlighted.
"As far as taxation is concerned, quite a positive movement is going on in India, corporate taxes being made very competitive.
"The GST and various other instruments of investments are now coming up. So there is a sense of satisfaction," he said.
Wrapping up his seven-day US visit, during which he met a number of foreign investors and the US administration officials, Jaitley said investors here made a number of suggestions that he is taking back home.
"We have to provide a globally compatible regime where there is ease of doing business and where taxation levels are fully competitive.
"Investors want predictability. They do not appreciate uncertainties," he said.
Jaitley said that India stands out with a higher growth potential in "a slowed down global economic environment".
"There has been a considerable amount of fiscal discipline which has been introduced in India.
"Many sectors have been opened up and there is a huge potential for investment in infrastructure.
"I think the cutting edge for India is that when rest of the world is slowing down and there are not many great investment avenues, India stands out as a good opportunity.
"Therefore, if we can continue the reform story and improve ease of doing business, I think this is a great opportunity for India."
Image: Arun Jaitley at the New York Stock Exchange. Photograph: Paresh Gandhi/Rediff.com