Environment and Forest Minister Jairam Ramesh cannot be accused of hitting only the non-Congress governments as the latest axe from his ministry may fall on the Polavaram multi-purpose project of the Congress-ruled Andhra Pradesh.
A notice issued on Monday to the Andhra Pradesh government to put on hold the government project is, in fact, meant to help out the Opposition-ruled states of Orissa and Chhattisgarh whose land is threatened to be submerged because of the project.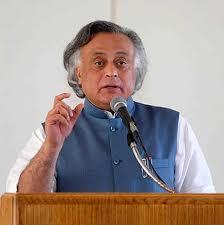 It asks the state government to reply 'within 7, 10 days' why the ministry should not stop the project for continuing it without getting the environment clearance and not holding the public hearings even after 18 months of notice issued on March 9, 2009.
Since the project may result in land submergence in Orissa and Chhattisgarh, the ministry had directed the Andhra Pradesh Government to undertake public hearing in the two states vide its March 2009 letter.
The Central Water Commission had cleared the project with the condition that it should provide for construction of bunds and embarkments on the rivers Saberi and Sileru to avoid submergence.
Since this aspect was not considered at the time of granting the environment clearance to the project, the Expert Appraisal Committee (EAC) of the ministry asked the state government to undertake the public hearing through its letter of March 9, 2009.
A reminder was sent on June 24, 2009 but that too was ignored.