As India considers allowing more foreign direct investment in single brand retail, global high-end luxury watchmaker Jaeger-LeCoultre on Tuesday said it is setting up a subsidiary in New Delhi in order to tap the market, which it sees as one of the biggest in Asia.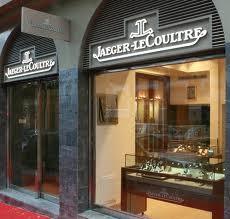 The company, which has been selling watches in India through distributors, said it has decided to set up its own subsidiary - Richemont India Pvt Ltd - here as a precursor to opening its exclusive stores.

"India is a very strong market for us and it has the potential to be come one of the biggest markets in Asia and the Middle-East Region for our brand. So we are strengthening our focus here and are setting up a direct office to begin with," Jaeger-LeCoultre International Director Nicolas Baretzki said.

He said the firm's Indian office is likely to be operational by February next year. "Besides having a direct presence, we are also looking to provide watch servicing facilities out of India. Then eventually, we will look at having our own exclusive stores in the country," he added.

Baretzki, however, did not specify timelines and other details of the plan. At present, Jaeger-LeCoultre watches are sold in India at ten sales points, mostly multi-brand
luxury watch outlets in key metros.
Bollywood actors Saif Ali Khan and Kareena Kapoor are the brand ambassadors. "Going ahead, we would like to expand our presence and move beyond metros into smaller cities such as Ahmedabad and Pune," he added.
Globally, Jaeger-LeCoultre watches are priced between USD 4,000 and USD 1 million, but the highest selling watches are priced between USD 10,000 and USD 20,000.
The Greater China region, including Hong Kong, and European nations such as Italy, France and Germany are its main markets.
The Middle East and India are its fastest emerging markets. The company's plans to set up a subsidiary in India coincide with Commerce and Industry Minister Anand Sharma's announcement on Tuesday that India is considering a hike in the cap on foreign direct investment in single brand retail.
The minister said the move would help in wooing more investments to India and make it a sourcing hub for all international brands.
He, however, did not specify details such as the timeline and how much FDI would be allowed.
At present, India allows 51 per cent FDI in single brand retail, none in multi-brand and 100 per cent in wholesale trade.