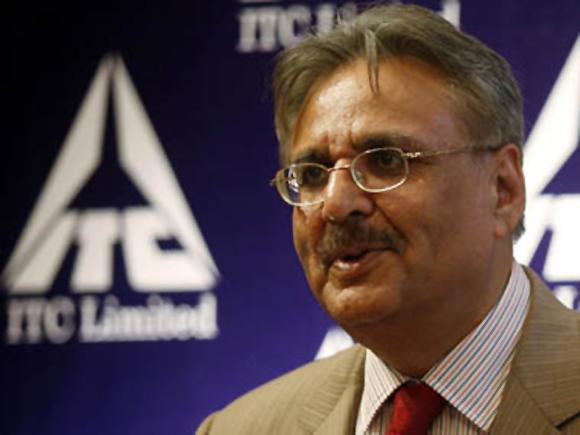 ITC chairman Y C Deveshwar said that foreign funded non-government organisations with vested interests were prodding the government to increase taxation on cigarettes, and consequently hurting the company's fortune.
"I wonder if the NGOs demanding heavier taxation are agents of the companies who are afraid of ITC's growth," he said.
Deveshwar also said that the company will request the government to investigate the source of funding of the anti-smoking NGOs.
ITC had repeatedly mentioned earlier that the taxation on cigarettes was allowing counterfeit cigarettes to flourish in the MARKET.
The home ministry had also raised an alarm about the foreign funding of NGOs saying that they may be supporting activities which were detrimental to the country's interest.
A list of 42,000 NGOs has been shared with the FINANCIAL Intelligence Unit (FIU) to check suspicious foreign funding amid crackdown on some top international donors for flouting the law. The cigarettes business had come under severe regulatory pressure.
Apart from increasing taxes on cigarettes by almost 18 per cent--which was countered by a 15 per cent increase in prices in March--the government had issued guidelines regarding increasing the size of increasing pictorial warnings on cigarette packets and banning sale loose of cigarettes.
The notification regarding amendment to the Cigarettes and Other Tobacco Products (Packaging and Labeling) Rules, 2008 envisaged modification to increase the size of specified health warning from the current 40 per cent to 85 per cent of the principal display area of the package of tobacco products.
Deveshwar wondered whether the countries FUNDING the anti-smoking NGOs had pictorial warnings.
Earlier Deveshwar had said that heavy taxation on cigarettes was also resulting in the government losing MONEY as people were shifting to contrabrands on which taxes are not levied. "Do not kill the golden goose that lays the egg," he said.
Asked whether the company would take up the issue of anti-smoking NGOs with the government, Deveshwar said, the company would continue to talk to the government.
He also pointed out that there were studies by organisations to support that smuggling of cigarettes is sourcing of funding terrorism.