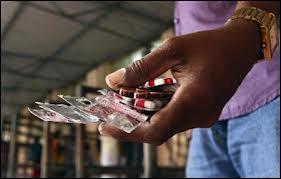 Online pharmacy retailers have started catching investors' fancy even as the government is yet to formulate guidelines for selling medicines on websites.
After NetMeds and 1mg, PharmEasy is close to securing a venture capital funding of $8-15 million.
"We hope to close the Series-A funding within next two weeks from domestic and international venture capital firms," said Dharmil Sheth, co-founder of PharmEasy.
The app-only pharma seller launched its services in Mumbai early this year and has now expanded its presence to Pune, Delhi and Kolkata.
"We'll soon roll out the service in Bengaluru and Ahmedabad.
"We need to invest in improving our supply chain and marketing," he added.
The PharmEasy app has seen 75,000 downloads and the company executes 500 orders a day.
Also, it offers a flat discount of 20 per cent on medicines.
Last week, NetMeds raised $50 million from OrbiMed, a health care focused investment firm with approximately $15 billion in assets under management.
OrbiMed was joined in the investment by NetMeds chief executive officer and founder Pradeep Dadha's family investment fund, and boutique investment bank MAPE Advisory Group.
1mg, another such platform, had raised $6 million in April.
NetMeds plans to use about $10 million of the $50 million for back-end development and to augment logistics infrastructure for providing medicines and health care products.
The funding will also be used to increase consumer awareness.
NetMeds app has seen about 40,000 downloads.
Launched in June this year, NetMeds has so far delivered medicines to 300 cities, touching most Indian states.
It executes 5,000 orders a month, the average order size being Rs 1,000.
NetMeds works through a hub in Chennai, which caters to orders from across the country.
It plans to open hubs in Bengaluru, Delhi, Mumbai and Kolkata by early next year, said Dadha.
Dadha said the company would look at acquiring wholesalers to better negotiate prices with the pharma companies.
"We can also look at launching equivalents of antacids and Crocins in our own brand name.
"That will drive profitability to some extent."
Former iGate chief executive Phaneesh Murthy-led PM Health and Life Care in August launched Zigy, an app that allows buyers to order medicines online.
Zigy has got seed funding of $5 million from Murthy's family and friends and plans to go for Series-A funding by mid-2016.
What is drawing investors to online pharmacy?
The Indian pharmacy market is worth Rs 97,000 crore (Rs 970 billion) and growing at double digits.
Offline stores dominate the retail market and will continue to do so.
However, the net-savvy Indian customer will increasingly look at online purchase of medicines in search of convenience and discounts, driving the growth of companies operating in this space.