After five years and numerous attempts to launch outlets in India, coffee house giant Starbucks will finally roll out its cafes here, in partnership with Tata Global Beverages (TGB), by August-September. John Culver, president, of the chain's China and Asia Pacific region, tells what the joint venture (JV) means for it and the way ahead.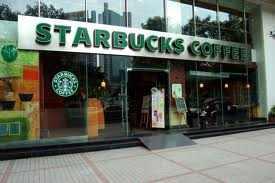 You have opted to take the JV route in India, much like you have in China. How do you propose to replicate the success you've achieved in China?

We are confident that if we enter the Indian market in the right way, we should be able to set ourselves up for success. Through our partnership with Tata Global Beverages, we have taken that step. The focus now will be on setting up the cafes and providing the legendary Starbucks experience, something we are known for in the 57 markets we operate across the world.

How will you position yourselves in the Indian market?

We will focus on differentiating ourselves from competition. It will start with the quality of the products we will serve. As you are aware, we already have a sourcing agreement with Tata Coffee. This will be unique to us, as part of the overall partnership we have with the Tata Group. We also have an agreement with TajSATS to develop food products that can be served at our Indian outlets. This will be based on local consumer tastes and preferences. We also see an opportunity to provide unique beverages, which we do in other markets. Those will also be customised to India.

How soon are you likely to roll out cafes within Tata Group properties?

That will happen in course of time. We are keen to sell our products in multiple channels such as hotels, restaurants, colleges and universities, etc. As part of this, we want to look at where we can place our stores in
Tata hotel properties. Not all their hotel properties, but definitely some fit the Starbucks brand and the experience we want to offer. We are going to take advantage of those, given the partnership we have. It will come as a natural progression of the business.
Apart from Himalayan packaged water, which other products from the TGB portfolio will you market in your outlets in India and abroad?


We are looking at what we can market. For now, the focus will be on Himalayan, Tata Tazo, the co-branded premium tea drink, Starbucks-branded coffee, merchandise and other products we offer at our stores globally and, of course, food.
Your pricing strategy in India?


We will be priced as a premium experience. We have not established pricing for the Indian market yet. It will evolve over time. We feel the experience we propose to offer will live up to the pricing we propose to have for our products. It will be competitive. We will also focus on how we can drive value for our customers. In several of our markets, we offer rewards and loyalty programmes. This could find way into India, too.
Isn't the initial investment of $80 million (or Rs 400 crore) inadequate for a market like India?


We will make the investment needed to make the business successful in this market. What we are going to do is aggressively grow the business that sets our brand up for success in India. We have already indicated that we will set up 50 stores by the end of 2012. I cannot get into the details of how much the initial investment will be able to fund in terms of stores. But we are here for the long term.
When are you likely to make the announcement regarding the CEO of the joint venture? Will he be a Tata or Starbucks representative?


I am not in a position to indicate anything at the moment. The CFO has been finalised and we are putting a high-calibre leadership team in place.