In the July-September quarter, information technology services company Tech Mahindra reported better than expected growth in revenue and margins.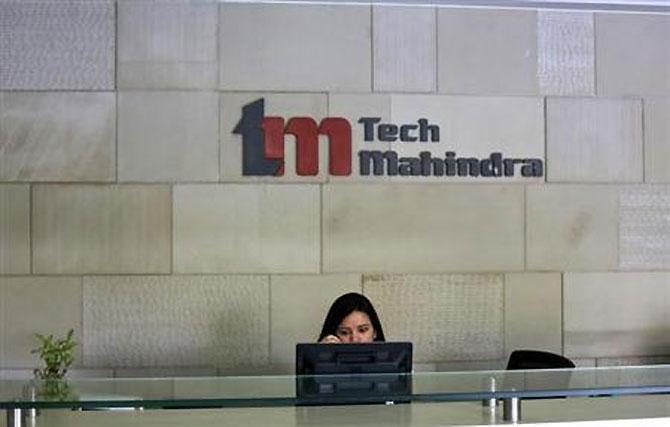 Vineet Nayyar, the executive vice-chairman, says he is optimistic of $5 billion revenue by FY17. Excerpts of a talk with Aditi Divekar:

Tech Mahindra is aiming to hit $5 billion revenue by FY17 from $3.2 bn in FY14. Your strategy?

Essentially, the focus will be on cracking big deals. We are increasingly getting into big deals because it allows one to have greater efficiency, based on one's marketing cost. So, any IT company would prefer big deals.
We plan to focus largely on the US, Europe and even Australia.

But you said Europe is suffering. Then, how do you see big deals from this region?

Yes. But wherever there is economic stringency, people look at the most cost-effective solutions and who better than us can provide that?
So, we will do well when things are good and even when things are not so good.
To me, Europe looks like a region of opportunities. Having said that, the size of a deal also depends on the size of the economy and since the US is a larger economy, more deals of larger sizes will come from there.

Which segment looks more promising for you and which might steer you to the revenue target?

I think telecom, which has done well even in this quarter, will continue to be the major basis to take us to $5 bn by FY17.

You have improved on the operating profit margin in the second quarter. What is going to be your margin outlook?

We do not give a forecast but the margin has improved to about 20 per cent in the latest quarter from a disappointing 18 per cent in the first one.
This is quite decent, given the high growth rate we have shown. In FY16, I see margins going to 22 per cent. At the moment, we are in a growth phase and so I do not see margins increasing to these (22 per cent) levels in the second half of the year.

Your rest of the world (ROW) business has seen contraction in growth in the quarter gone by. How do you see it ahead?

The contraction was due to different project cycles in different economies. Do not judge us on a quarterly basis; judge us on a yearly basis. There are big projects in this region, too. But, sometimes projects come together, sometimes separately. So, it's only cyclical. It will see growth in the coming quarters.