India Today Group's Cosmopolitan completes 15 years in India. We meet Mala Sekhri, COO, Lifestyle Division, India Today Group to understand how the magazine maintains its 'bold' avatar, examine the emergence of digital media and how the print industry has been dealing with this phenomenon.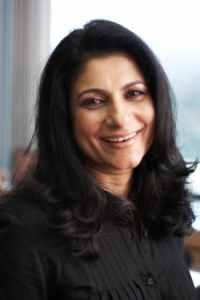 Tell us about Cosmopolitan's journey in India

Satisfying! But, we are still growing and exploring. As we believe, and our readers too instill this faith in us that Cosmopolitan is the 'Bible'. Since our launch, we have been on the sidelines of change. In fact, Cosmopolitan rides the wave of change, particularly among young women. This in turn has helped us understand women in this country and shape up what we think are important concerns of today's women.

Our aim is to ensure that Cosmopolitan is always a great service to young women, who are ready to embark upon a journey to explore their aspirations, their development, their insecurities and their career options.

As women in India are looking at new options and exploring new avenues, has your editorial content changed accordingly to address these needs?

Our editorial proposition remains the same. We focus on areas which are important to a young woman. Yes, there certainly has been in a change in terms of what weightage we give to each area.

So, about 15 years ago career was not that an important a section, but today it has got more pages. Even, fashion has become very important. Women are more aware of brands, styles and so on. They, therefore, are keen to know more about new trends. So, yes the weightage for each section has changed.

How much has the Cosmopolitan woman changed over the last 15 years?

I think there is a vast difference. Young women are more confident, more aware of their needs and desires. For instance, women today are not asking 'Should I work?'. They, in fact are asking What will I do?. This is a huge change.

Earlier, whether one must work or not was an option. I think this change empowers the woman to build her own relationships outside of home, it gives her the spending power and the confidence to make her decisions. This change is well reflected in our society, as well.

It is reflecting in the way the family dynamics are changing. Even, societies are accepting the fact that women choose to marry late and so on. Also, within a woman the dynamics are changing. For instance, there is a change in the way women are reacting to their own bodies. They want me to be fitter, want to look good and be in control of themselves.

Even, big brands and marketers are honouring this change. Lakme, for instance, now has colours for young women, middle-age women and they have colours to suit the mood -- evening wear day wear or party wear. This is a huge change from the standard palette of 20 colours what they used to have 15 to 20 years ago.

Since women in India are becoming more vocal about their issues. Has Cosmopolitan become bolder than before?

I think we were always bold. This has always been are USP, and our differentiating factor. So, it's not so much about the boldness. What we are doing is, we are recognising this change by helping our readers to explore and understand these issues. Yes, to this extent
we have become bolder. Yes, people notice us more because of this.
It's not magazines, even TV has changed the way the audience consumes media today. How do you deal with that?


It's how you view your brand. It's really all about the brand proposition. Yes, audience are everywhere. But, at the end of the day I believe there is an essential read and things that you flirt with. And, I feel
Cosmopolitan
is an essential read.
Now, the latest of course is the digital medium. How has this affected your presence in the market? How much are you willing to adapt to suit the needs of the ever-demanding digital consumer?


Cosmopolitan
experience is available online. We feel that a brand transcends all media. But, whichever medium one chooses to be in, one has to remain true to the brand. That is an important distinction to make. If the brand is strong, you can provide the same content through various channels.
At the end of the day, what matters is that a
Cosmopolitan
woman is a
Cosmopolitan
woman. So, where she experiences the brand is not important.
Yes, we have to tweak our content to suit the medium. But, the core remains the same. I don't think there is any conflict of medium. Each medium has its own role to play.
When you entered India, there were not too many international titles present in the market. But, today all leading names are here. So, has this affected the way your advertisers view your brand, as they have a larger canvas now?


Advertisers come to you, because of an audience.
Cosmopolitan
virtually has a whole universe for young women. I think advertisers have recognised this fact, and have rewarded us. We have launched a lot of brands through our magazine. Yes, there is always competition. Then, these magazines co-exist all over the world. So, we really don't view this as an issue.
Lot of magazines usually associate themselves with a particular cause. Likewise do you support any cause?


Not at the moment. We are exploring couple of options. Maybe towards the latter part of 2012 we will come up with something more substantial.
Tell us about the Cosmopolitan Fun Fearless Female Awards. What was the reason behind these awards? How are the awards different this year?


These awards recognise the spirit and attitude of women. These awards are all about, who we are and what we have done.  That's the distinction of our awards. But, this year we plan to do something different. We want to award men for their great spirit and attitude. We are not shy to say 'We love men'. We feel they are an essential part of our lives.
What new challenges do you forsee in the future? How do you aim to overcome it?


India is changing so fast, and this 'change' is a challenge in itself. Editorially, we always have to stay on top; we have to be one step ahead of the reader. And, that is always a race - to guess what the reader is thinking. This is not easy, as you are always questioning your assumptions. This is a challenge for any magazine in the market. Women are difficult to understand and this combined with the change is a tough job. But, yes we are developing an expertise and that's how we manage to stay ahead in the game.
Image: Mala Sekhri
For Rediff Realtime News, click here