'We are the best in technology and we think we are no. 1 today based on our service.'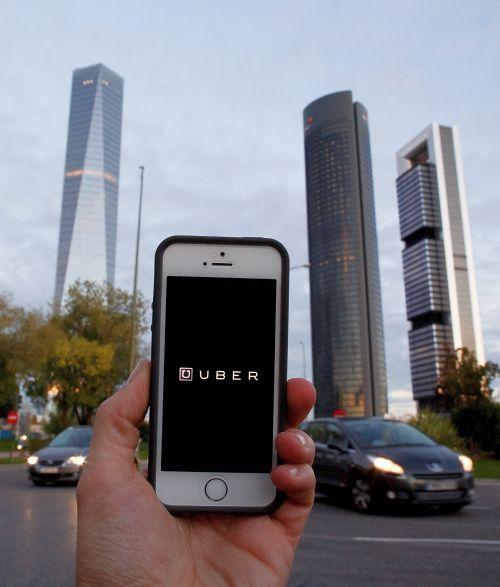 US-based cab aggregator, Uber, valued at $53 billion, is looking at more than 50 per cent market share in India by the first quarter of 2016.
Uber country head Amit Jain told Nivedita Mookerji in an interview that the next round of investment is expected early next year and India is set to be among the top markets for the group soon, besides the US and China.

Edited excerpts:
What is it that Uber India is competing on? Is it on price, expected time of arrival (ETA) or safety? Surge price on Uber often makes it more expensive than its competition in the country...
Surge or dynamic pricing is determined by algorithm, going by supply and demand.

There's nothing manual about it. If demand goes up, surge happens and the message goes to driver partners. People who are price-sensitive will wait.
Demand is higher than supply, though we have been growing our supply too. As for USP, lower ETA is a focus area and so is safety.
Our quality of service is far stronger than competition here or in many other parts of the world. We focus heavily on service quality and invest in it.
Is offering a lower price than the competition an USP at all for you any longer?
You cannot win on price alone. Service has to be superior.
And if you are more efficient than competition, you can provide lower price too as the saving is passed on to the riders.
As I said, demand has been growing exponentially; supply has to grow at that pace too. During the Diwali week, many of the driver partners took time off to go home and out of the cities they were working in.

As supply gets reduced, dynamic pricing kicks in. As people come back from vacation, the balance between demand and supply is expected to improve.
What is the expected time of arrival at Uber? And what's your goal like?
The average ETA right now is less than five minutes. Our aspiration is to go below two minutes.
What is Uber's market share in India? How close are you to being the no. 1?
We are at 40 per cent plus market share. We are the best in technology and we think we are no. 1 today based on our service.
By the first quarter of 2016, or in the next four months, we will have a market share of 50 per cent plus.
Didi Kuaidi, also called Uber of China, recently invested in Ola, India's market leader. Your comment?
I'm happy that you mentioned Uber of China. We are happy that others are being referred to as Uber of whichever country. We have a seamless platform, and better than others, be it Didi or anybody else.
Alliances have been trying to take on Uber across the world…
They are welcome. Let's see what then can do together what they could not do alone. I would say, bring it on.
Does Uber look at competition at all or does it compete with itself?
We obviously study competition, we look at other players. It helps us improve service and quality.
The vision is to provide transportation as reliable as running water. But, our biggest mission is targeting personal car ownership - so that people don't buy their second car and gradually not even the first car.
Have you heard from automobile companies, telling you to go slow so that their business is not hit?
Anand Mahindra had made a public comment recently on that. That's one example.
The trend is reduction in purchase of the second car and in the case of many youngsters; they are not buying the first car either.
This trend will grow.
Industry intelligence suggests Uber is hardly ever a leader outside of the US, as local companies do better in other geographies. But how's it that in China, Uber is targeting to become number one soon?
China is one of our biggest markets. Like India, China is also a priority market that has grown rapidly in 12 months.
We are present in 60 plus markets and it's tough to say where all we have outperformed the locals.
What is the level of your technology focus in terms of hiring?
We are building a local engineering office in India. The Bengaluru office will be beginning next month.
What is your total employee strength? How many expats are there in the team?
It's close to 200. Many of these people may have lived outside, but most of them are Indians.
Do you focus on profitability?
We always think in terms of profitability. Right now, it is the investment phase.
We will continue to invest as long as it is needed. But we are focused on profitability.
You recently announced $1 billion investment for India market for the year. When is the next round coming?
The next round of investment is expected early next year.
Is India investment exceptional?
We have not done that scale of investment in many markets, except in India, China and the US.
The India journey has met with many hurdles, including payment troubles and then the rape case. How did you deal with it?
We have learnt from the India experience, especially on the payment side. Also, we have taken significant safety measures, including getting SOS buttons which are linked to police stations in many states.
What is the pecking order of India in terms of contribution to global revenue?
India, China, and the US are the three key markets. Uber continues to invest in these three. India has the potential to become one of the largest markets.
Uber's driver partners say that their commission has been reduced. Is it true that Uber is not being as generous as it was earlier towards them?
We are always looking at the incentive structure from time to time. We feel they should be excited and motivated to work on our platform.

Their earning potential should be more here than on any other platform.

We continue to experiment with incentive structures, which vary from state to state.
Do you have any plans for fare revision?
We always look at changes in price. That goes hand in hand with the incentive structure.
Has cash burn been a concern in India, and is that why you are trying to change the way you operate?
We continue to monitor incentive. India is a priority market. We are fully committed, and will invest as much is required to grow.