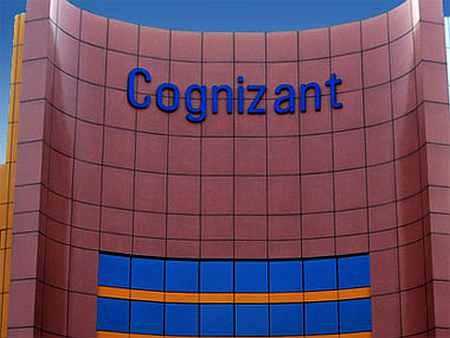 Cognizant's chief executive for information technology services, Rajeev Mehta (photographed below), tells Business Standard what went in favour of the company.
Excerpts:

Which key factors contributed for this growth and how much of that was because of the strong inorganic path you charted?
We have been focusing on our 'run better and run different' play.
While executing with clients, we continue to help them so that they are able to drive their costs down to be able to spend those dollars in the new areas they need to do.
That is what is driving us.

We continue to invest in digital capabilities; we are seeing tremendous demand in that area. We are continuing to invest in our consulting business, which is helping us drive digital-type engagements.
We continue to optimise on our traditional services.
I think the new growth drivers for us will kick in more and more from what we call platform-based solutions.

What percentage of revenue are you getting from digital offerings?

We don't break-down our revenues in those terms, as it is so hard to do that.
A lot of works happen in terms of upgrading the traditional legacy systems, the middle and the back-office, which are pretty much digital.
I think the platform-based solutions we talk about -- for example, the platform line we have through TriZetto today -- will be a promising revenue stream.

Experts tracking this sector say as clients reprioritise their spending, deal sizes are getting smaller and smaller.

It's largely because spending in happening in newer areas. How much of that are you noticing?

We still see a lot of large opportunities, whether in North America or Europe.
If we look at the traditional outsourcing service, the 'run better' side of the business, many clients are looking at consolidation of vendors to drive greater synergy and derive a cost benefit.
We see a healthy flow of such multi-billion dollar and multi-year deals.
If you look at the 'run different' side of the business, that is where a lot of spending is happening in digital solutions.
They might look at smaller contracts initially as clients are in an exploration stage and looking at doing prototyping. When it will eventually lead to much larger contracts is when you start interfacing all these elements.


You are perhaps the only offshore-centric IT services player which saw improvement in operating profit margin. Is it because you did not have the impact of wage hikes in the past quarter?

The impact of wage hike kicks in Q3 (july-September for Cognizant) and it has been like this for us over the years.
The margins (improvement) for us have to do with a lot of focus on looking at operational excellence. We have made significant progress in improving the utilisation.

The key is that as we move from the traditional legacy-type of work to more of digital work, there is a lot we need to do in retraining people in newer tools and technologies.
That is aiding our utilisation and margins.

Your (staff) attrition at 19 per cent was quite high in the June quarter. Is it happening more as things like hyper automation are coming to play a major role?

Yes, it is a little higher than expected.
This is a phenomenon across the sector at present.
A lot of it is because we pay our bonuses in Q2 (the quarter under discussion) and people wait for that before looking for opportunities or even going for higher studies.
In the long term, we continue to believe Cognizant is a great place to work.
We are doing a lot of work in terms of defining work, defining a clear architecture and retraining people in newer skills.
That will help and bring those attrition figures down to a normal level.

On a net basis, you had only a couple of hundred headcount addition in the past quarter and still you showed significant growth. Is this going to be the way forward?

We had lesser headcount addition primarily because we managed to improve our utilisation level quite significantly.
This was lower than what we would have wanted it to be.
The reason is that we retrained a lot of our talents in new technologies and re-utilised them.
In the past few quarters, we have been trying to re-leverage the talents we already have but you will continue to see additional headcount coming in.

Your health care business saw good growth despite losing a key contract from Health Net. Has its impact not been felt in Q2?

Before we signed the broader agreement of around $2.7 billion with Health Net, it already was our client, which is continuing.
The project start was supposed to happen towards the latter half of the year and the impact of that for this year is around $100 million, which we have factored in.

But, in general, we are very optimistic on the potential we see for our health care business.
As merger & acquisition activities happen in the space, we see that to be a significant opportunity for us, to play a role in terms of driving synergies.