Even if banks do not rush to cut rates now, it is possible they would not renew the bulk deposits given to large companies at higher rates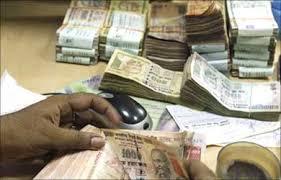 Chiding by the Union finance ministry and two rounds of repo rate cuts by the Reserve Bank of India in 2015 might yield results in the form of reduced interest rates only in the next financial year, starting April, as banks battle to protect income.
Bank executives and analysts said the case for reducing loan rates to give a push for growth is well understood.
However, in the closing weeks of 2014-15, the focus is on securing of income. Loan growth has been low, impacting income.
If banks reduce the base rate, the reference point for pricing loans, the hit on revenues will be immediate.
On the deposits side, banks have to also factor in the short-term liquidity challenge.
They have not cut rates yet, as March is typically a busy season.
Although credit demand is not so high, banks will try to mobilise deposits by tinkering with short-term deposit rates.
Liquidity will be under pressure due to outflows on account of advance tax flows.
So, banks will not want to rush in to reduce deposit rates and risk outflow of funds, said an analyst.
RBI Governor Raghuram Rajan noted this in a conference call with analysts after the latest rate cut announcement.
". . .what happens is the process of transmission is somewhat asymmetric, that banks tend to be a little faster in raising rather than cutting rates.
I have no doubt that the pressure of these two rate cuts over time will feed into lower rates. . . .
March is typically a time when banks try and hold liquidity.
"But as we move into the new fiscal year, we will see more transmission into lower interest rates," he said.
RBI first cut the repo rate by 25 basis points to 7.75 per cent in January and followed by another 25 bps cut to 7.5 per cent in March.
C V Rajendran, chairman and managing director, Andhra Bank, said: "Given an option, I would like to cut rates immediately. But since it is the year-end, I can say a rate cut looks definite in April."
Even if banks do not rush to cut rates now, it is possible they would not renew the bulk deposits given to large companies at higher rates, typically seen in March.
Public sector banks, facing pressure on bottom lines due to rising non-performing assets, will try to maintain margins and are, therefore, not reducing rates now.
Vibha Batra, senior vice-president at ICRA, said the rate revision (lowering of loan rates) is most likely in the next financial year.
Private banks, in better shape (profitability), might take the lead as the profitability of most PSBs is under tremendous pressure.
The net interest income of PSBs has been low.
The credit costs -- amounts set aside as provision for bad loans -- have been high.
So, even if they have respite on cost of funds, the room to cut lending rates is limited, Batra said.
Agreed Saday Sinha, banking analyst, Kotak Securities: "We can definitely see some rate action in April.
RBI is giving a signal by reducing rates.
"When the 10-year government security's yields come down, the rate on bulk deposits will also come down and banks' cost of funds will reduce.
"Once a large bank cuts rates, others will follow."
The reducing base rate is not the only route to reduce cost of loans for customers, especially corporate clients.
The improvement in risk profile would also reduce borrowing costs.
Of course, it will be a client-specific decision.
For infrastructure and project loans, as problems regarding fuel linkages and regulatory approvals get addressed, risk perceptions will improve.
So, the rates would be revised at lower levels, said a senior executive with IDBI Bank.