Bharti will move FIPB soon for increasing Axa's stake to 49%, Reliance Cap to begin talks with Nippon.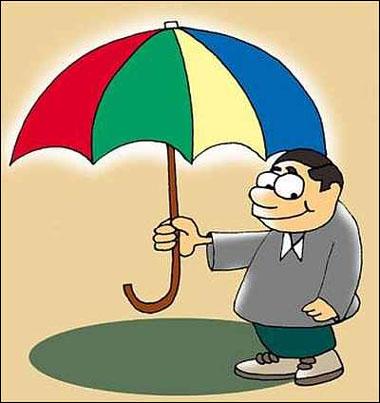 The Insurance Laws (Amendment) Bill, passed by Parliament after a six-year wait, will shake the country's life insurance sector, allowing global insurers to increase their Indian stakes.
Bupa has announced it would raise its stake in its joint venture with Max to 49 per cent. The Bharti group said its foreign partner, Axa, would do the same.
Bharti Enterprises' chairman, Sunil Bharti Mittal, said the company would soon apply to the Foreign Investment Promotion Board. The move would bring much-needed investment for growth of the sector, he added.
Reliance Capital will not be far behind. Sam Ghosh, chief executive officer, said it would soon initiate a dialogue with Nippon, its partner in life insurance, for increasing their stake. He also hopes to soon close with the partners for general insurance and health insurance businesses.
State sector insurers have also put their plans on a fast track. V Kannan, managing director (associates and subsidiaries) at State Bank of India, said many investors had shown interest in taking stake in the bank's insurance ventures.
"The bank will need board approval for selling shares or expanding capital of the insurance joint ventures. The board's clearance is expected in a month," he added.
SBI holds 74 per cent stake in its life and general insurance ventures, SBI Life and SBI General; foreign partners hold 26 per cent.
The passage of the Bill would also pave the way for the year's biggest initial public offering (IPO) of equity, as HDFC Life, a joint venture between Housing Development Finance Corporation and Standard Life, has said it would move towards a listing once the rule change was in place. Keki Mistry, vice-chairman and managing director, HDFC, said it planned to list the life insurance venture.

"But before that, we will talk to our joint venture partner (Standard Life) to fix the timeline. The IPO should happen in one year," he added.
Analysts believe divestment of stake before hitting the capital markets will help these firms' price discovery at the time of listing. Price discovery will also begin in insurance firms before larger divestment. In December 2014, HDFC had said Azim Premji Trust would buy 0.95 per cent stake in its life insurance venture, HDFC Life, for Rs 198.9 crore. The deal valued HDFC Life at Rs 19,890 crore.
Tarun Chugh, managing director, PNB MetLife, said the total capital in the life insurance sector was close to Rs 35,000 crore. FDI in this (assuming 26 per cent) is close to Rs 8,700 crore.

"If 49 per cent happens, the sector stands to gain an additional Rs 7,800 crore (Rs 78 billion) as FDI. The industry at this stage does need long-term capital for growth and expansion, which FDI can bring in," he said.
V Jagannathan, chairman & MD of Star Health and Allied Insurance, said the insurance sector had only two branches so far, life and general insurance. The new vertical of health insurance is a significant step, catering to the growing need for better health care.
"More, the inflow of fresh capital will help us innovate the health insurance products and expand its offering to the last mile, serving the national health agenda," he said.
Chanda Kochhar, MD & CEO of ICICI Bank, said: "Passage of the Insurance Bill is a welcome and long-awaited development. It signals the commitment of the government to implementing reforms and attracting global capital to support India's growth."
Rahul Khosla, MD, Max India and chairman, Max Healthcare, said: "Wall options are open to us and we will carefully evaluate these to optimise our position."
A Sector Widens
What it means for customers & insurers
The revised Section 45 in the new law says no claim can be repudiated after three years of the policy being in force, even if a fraud is detected. This would mean customers who have been mis-sold a policy can get their claims passed even if some discrepancies are seen in the policy or claim
The minimum capital for health insurance firms would be Rs 100 crore. This would mean only serious companies would get into the business
Health insurance has been defined clearly as those contracts that provide for sickness benefits or medical, surgical or hospital expense benefits, whether in-patient or out-patient travel cover and personal accident cover
Indian management control has been proposed. This means Indian executives would have more rights
Insurers can now approach the Securities Appellate Tribunal for redressal of grievances against Irdai