The whistle-blower may strongly feel about the issues he had raised.. the regulator will follow the due legal process and decide, Balakrishnan said.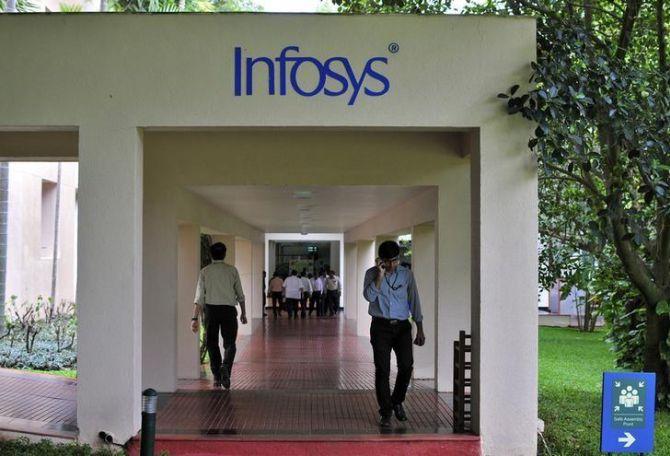 Former Infosys chief financial officer V Balakrishnan on Monday said it was not a matter of whistleblower's emotions, but of legality for Sebi to decide on denying company's consent plea in connection with ex-CFO Rajiv Bansal's severance payment case.
"The whistleblower has said whatever he wants to say as per his viewpoint.. These are legal issues decided based on merits and not individual's emotions. What Securities and Exchange Board of India as a regulator thinks and decides is all that matters," Balakrishnan told PTI in Bengaluru.
Earlier this year, a whistleblower had written to the market regulator over alleged lapses in the Panaya deal and Bansal's severance pay.
The letter had stated that the package was decided by the then CEO Vishal Sikka and then general counsel David Kennedy.
The whistle-blower had asked why Infosys was reluctant in disclosing answers surrounding the "hush money."
While it is a norm for companies to settle cases via the backdoor, it should not be allowed this time and Sebi should prosecute both the board and management, he said in the letter.
The whistleblower had argued that a settlement was similar to a "backdoor agreement," and if Infosys is allowed to do so, then "no whistleblower in future will take the pain to expose any malpractices in the corporate sector."
"The whistle-blower may strongly feel about the issues he had raised.. the regulator will follow the due legal process and decide," Balakrishnan reiterated.
The letter has brought allegations of poor corporate governance to the fore again after Infosys filed an application for settlement.
This has spurred Balakrishnan and another former CFO T V Mohandas Pai to launch an attack against the company, whose board is now led by co-founder Nandan Nilekani.
Balakrishnan has demanded the resignation of board members, Roopa Kudva and Ravi Venkatesan in the matter.
On Sunday, board member Kiran Mazumdar-Shaw had exchanged barbs with Pai on twitter, saying, "The matters were reinvestigated (a)n(d) no wrong doings were found by the new chairman.. Let's bring this to a closure and move on.. It helps no one."
Recently, Infosys had submitted a settlement application to Sebi with regard to issues surrounding the severance package of Bansal.
The company had said it wanted to resolve allegations that the severance payment was decided without seeking prior consent from the audit committee and the Nomination and Remuneration Committee.
On Sunday, Mohandas Pai had disapproved whistleblower's demand asking Sebi to prosecute the IT giant's management and the Board.
He had also said Infosys' move to settle with Sebi the alleged disclosure lapses involving a severance pact is "perfectly fine."
Infosys had decided to pay Rs 17.38 crore as severance payment to Bansal in 2015.
However, it only paid Rs 5 crore to him, holding back Rs 12 crore.
Photograph: Abhishek Chinnappa/Reuters