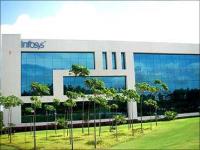 The Infosys Science Foundation on Tuesday awarded winners of the Infosys Prize 2011 in recognition of their outstanding achievements and contributions in scientific research.
Former President A P J Abdul Kalam felicitated the six winners in five categories - Engineering and Computer Science (Prof Kalyanmoy Deb), Life Sciences (Dr Imran Siddiqi), Mathematical Sciences (Prof Kannan Soundararajan), Physical Sciences (Prof Sriram Ramaswamy) and Social Sciences (Prof Raghuram G Rajan) at a ceremony in Bangalore,a company statement said.
Speaking at the occasion, Kalam stressed on encouraging productive academic pursuits that would boost the confidence of researchers in physical, biological and social sciences and related fields.
The prize in each category comprises a 22-karat gold medallion, a citation expounding the laureate's work and Rs 50 lakh as prize money, the statement said.
Infosys Science Foundation Board of Trustees President T
V Miohandas Pai said the award is to motivate the research community and persuade bright young people to adopt careers in research.
The Infosys Science Foundation announced introduction of a sixth category for the Infosys Prize 2012. The new category will cover Philosophy, History, Archaeology, Linguistics and Literary Studies, the statement said.
The jury, comprising noted scientists and professors from across the globe, evaluated their achievements against the highest standards of international research, it said.
"Scientific research is the bedrock of social and technological progress of any economy. There is a significant depth of scientific talent in this country and the objective of the Infosys Prize is to identify and encourage such outstanding talent," Pai said.
The Social Sciences category will continue to include Economics, Political Science, International Relations, Anthropology, Sociology and Psychology, it added.
The winners of Infosys Prize 2011 were announced on November 16 last in Bangalore.