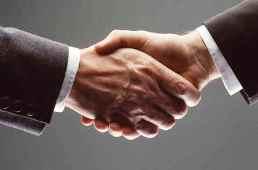 Ten Indian Americans have been awarded by the Indo-American Chamber of Commerce of Greater Houston at its spectacular 12th gala for their outstanding and tireless work as entrepreneurs and for transforming ties between India and America.

The awards, aptly named, 'Transforming Our World -- 2011 Excellence Awards', were presented for community leadership to Swatantra Jain of Vinmar International Ltd and Avinash Ahuja of Magnum Producing Company.

The winners of the 2011 Excellence Awards for Business accomplishments were: Vinmar International Ltd President & CEO Hemant Goradia, Unique Industrial Founder Chairman & President Jugal Malani, BMC Software Chairman & CEO Bob Beauchamp, GRA Enterprise LP President & CEO Govind Agrawal, VKC Group President & CEO Brij Agrawal, SDB Steel and Pipe Founder Chairman & President Dilip Bhargava, Abrahams Oriental Rugs owners Samuel and Omana Abrahams and Je Matadi Inc Founder and President & CEO Pershant Mehta and his wife Nidhika.

The gala was attended by over 550 individuals from the Greater Houston Business Community and several Indo-American Business Leaders and many eminent local Indo-Americans.

The chief guest was Nirupama Rao, Ambassador of India to the United States.
Also attending the event were Sudhakar Rao, the former chief secretary of the government of Karnataka, who has also previously served as Minister of Commerce at the Indian Embassy in Washington DC in 1999; besides Consul General Sanjiv Arora and his wife Chhaya Arora of the Houston Consulate General of India.
The commemorative souvenir magazine of the gala contained messages and proclamations from Senator John Corynyn and many distinguished and notable individuals, including the Mayor of Houston Annise Parker, Mayor of Sugar Land Jimmy Thompson, Congressman Ted Poe, Congressman Pete Olson and many others.
With an elegant platinum and a rich blue decor, with iridescent blue lights beaming from the floor and enveloping the ballroom, streaks of blue vividly reflecting through the hydrangea centerpieces, every table hosted business leaders and executives from diverse industrial sectors.
Also, in attendance at the gala were several elected officials, including Congresswoman Sheila Jackson Lee, Harris County Sheriff Adrian Garcia, City of Houston Council Members Al Hong, Brenda Stardig, and Stephen Costello, City of Sugar Land Council Members Thomas Abraham and Harish Jajoo and Fort Bend ISD member Sonal Bhuchar.
Matthew Shaler represented the City of Houston Mayor Annise Parker.
In her message to the audience, Ambassador Rao shared her thoughts on India and "the salience of its wide ranging growth, and opportunities and potential that it opens up for expanding India-US trade and economic relations".
Referring to the present uneven economic situation, ambassador Rao reminded the audience that "it is in this backdrop that we should view India's dynamic economy, its growth paradigm and its rapidly growing externalities, including a rich agenda of bilateral cooperation with the United States" and that over the past two decades, India has been the second-fastest growing major economy in the world.
She further highlighted that growth in the Indian economy provides a potentially large market for US products, technologies and services.
"India has emerged not only as one of the key drivers of global growth, but also of its stability and the signing of the India-US civil nuclear agreement signalled a new thinking in US-India bilateral ties, a willingness to address complex issues with clarity and maturity," Rao stated, underlining her pride that India and the United States are now both partners in each other's growth and prosperity.
The substantive agenda for bilateral engagement includes strengthening the partnership in global security, deepening linkages in fields of technology, innovation and energy, forging greater links to encourage research and innovation leading to job, wealth and value creation in both economies and jointly developing, testing and replicating transformative technologies to extend food security as part of an Evergreen Revolution.
In addition, the two sides need to work to achieve stronger investment flows in India's infrastructure sector, clean energy, aviation and transportation, health care, food processing and education, besides expanding and deepening bilateral trade and business-to-business links, including through greater engagement between Indian and American small and medium-sized enterprises, Rao said.
Recalling her last tour of duty in the United States in the early 90s to her current responsibilities as ambassador, she noted, ". . . It has been a story of change. Change in the Indian economy, change in the whole space of our  (US-India) bilateral ties and change in the global environment in which our relationship has matured."
"Today, more than ever before, in the US, as in India, there is a clear recognition and much excitement in moving the India-US relationship to a new level of higher engagement befitting of our strategic partnership," she added.
The remarks by Consul General Sanjiv Arora emphasised the close working relationship between the IACCGH and the Consulate.
Sharing some vital statistics that showcased the tremendous growth in bilateral trade between India and the United States, he congratulated the IACCGH president and the team for ongoing efforts to promote business opportunities and also acknowledged that the IACCGH has been willing to assist and  share best practices with others, which has aided in the establishment of other Indo-American Chambers in other states under the jurisdiction of the CGI Houston.