The airline is not convinced that it will have a sizeable passenger traffic to make wide body operations profitable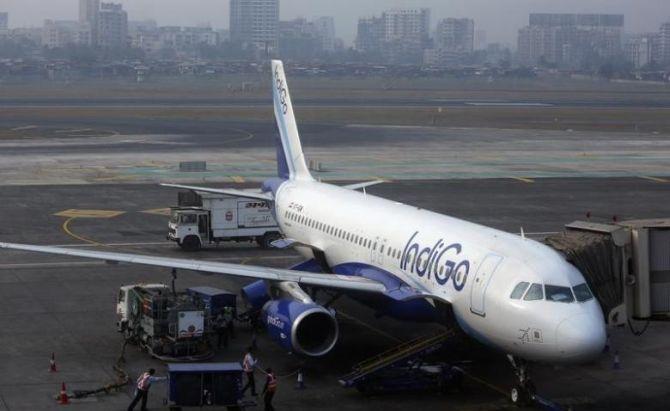 High fuel price and aircraft acquisition cost have prompted IndiGo to have second thoughts on acquiring Airbus A330neo wide-body jets, through which it had planned to launch low-cost, long-haul direct flights to European cities from the coming winter.
Instead, the airline is weighing options to acquire A321LR, which will help it operate flights to European cities in nine-hour range.
Airbus advertises the A321LR for the middle-of-market segment, with 16 business class (36-inch pitch) and 190 economy (30-inch pitch) for a total of 206 seats.
The aircraft demonstrated a test flight flying non-stop for 11 hours.
"No wide body as of now. Flying long-haul routes with wide body and filling the planes is a different ball game.
"Not so soon. The A321LR is definitely being considered," said a person aware of the plan.
The person said the airline, instead, would increase its international destinations in the West Asia, Southeast Asia and China. IndiGo will launch flights to Phuket, Istanbul, Abu Dhabi, Hong Kong, Kuwait, Maldives and Kuala Lumpur between October and March.
What worries the airline in acquiring the wide bodies is it doubts there will be a sizeable passenger traffic to make the operations profitable.
With jet fuel price and currency fluctuation making business tougher for airlines, IndiGo may not yet venture into a new operation.
"Wide-body aircrafts have almost twice the operational costs compared with the narrow body on the route.
"This means we need a sizable passenger traffic to cover the costs of the wide-body aircraft for each departure," said a second person aware of the plan.
In response to queries from Business Standard over IndiGo's wide-body plans, a spokeswoman said the airline's focus remained on the short-haul international routes.
"We recently announced Dhaka as our ninth international destination. There will be announcement of more destinations as we have rights to fly into markets like Kuwait, Abu Dhabi, Male, Jeddah and Hong Kong.
"IndiGo's focus remains on fare travel for fast-growing Indian market and its close neighbours. The airline has not ordered wide-body aircraft at this time," she said.
It is learnt that the airline has held serious negotiations with Airbus for the A330-800 model but could not reach an agreement.
While Airbus didn't respond to queries, a senior executive of its rival Boeing confirmed there had been no discussions with the airline regarding wide-body aircraft.
IndiGo's rival SpiceJet has also shelved plans of launching flights to London, citing high aircraft acquisition cost.
"The question is the cost. The high cost of ownership for new-generation wide bodies is a key obstacle to the development of long-haul, low-cost air travel," SpiceJet CMD Ajay Singh said.
However, a source in the aircraft leasing industry said the airline would sooner or later order the wide bodies and the only factor was the acquisition cost.
"There has been a management change at Airbus. The current management doesn't believe much in aggressive pricing and since the A330neo programme got a new life from AirAsia, it will negotiate more," he said.
AirAsia Group recently expanded an order for A330neo, adding 34 aircraft to an existing order to bring the total order to 100.
Photograph: Vivek Prakash/Reuters