Iran is India's largest importer of tea in value terms while in terms of volume, it is the second largest after Russia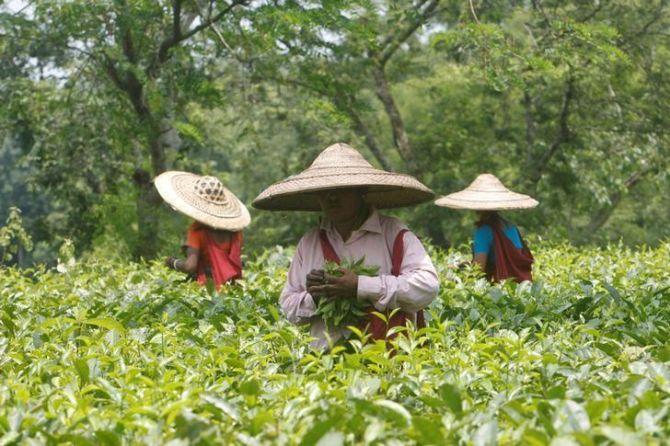 Although tea exports, particularly of the orthodox variety, are on a growth trajectory, exporters to Iran may be left in the lurch if India accedes to the US trade embargo on the West Asian nation.
India-Iran trade is currently valued at $10.6 billion and comprises mainly oil imports from Iran which is $8 billion. India's exports to the West Asian country is $2.6 billion. It mainly consists tea and basmati rice.
Iran is India's largest importer of tea in value terms while in terms of volume, it is the second largest after Russia.
According to data from the Tea Board, direct exports to Iran last year accounted for nearly 15 per cent of the $726.76 million tea exports while in terms of volume, it was 11.65 per cent.
Iran is the largest consumer of Indian orthodox tea. Off late, major tea producers like McLeod Russel, Goodricke, Amalgamated Plantations and others have been focusing more on this variety.
A senior official from the Union commerce ministry told Business Standard that the US sanctions are mainly directed at curbing Iranian oil exports.
However, Indian tea exporters come under the watchful eyes of US banks. So, these exporters may find it difficult to do any transaction with the US or its allies.
"Whoever is exporting tea to Iran may come under the radar of the US banks and these transactions may get reported to the US authorities who in turn, may not be quite happy with it," the official told Business Standard.
As is usual with any international trade payment method, the transaction is done via the Society for Worldwide Interbank Financial Telecommunication (SWIFT), which is a service of networks that enable banks and other financial institutions globally to send and receive financial transaction information in a standardised and secured manner.
As such, payments made via SWIFT can be seen by banks globally.
During 2011-12, after the former Obama administration imposed trade sanctions on Iran, the Indian and Iranian governments put in place the rupee-rial payment mechanism, where up to 45 per cent of India's purchases of Iranian oil could be paid back in rupees.
It covered products like tea, rice medicines and commodities not sanctioned by the UN.
"That was the saving grace for exports to Iran and this time, too, something can be worked out," Atul Asthana, MD and CEO of the Goodricke Group said.
Although the rupee-rial mode of transaction remains in vogue, the major portion of the Indo-Iranian trade has now fallen back to dollar and euro payments after the end of Obama's reign.
Officials at the commerce ministry suggested that Iran is increasingly preferring either the dollar or the euro as the preferred transaction currency, both of which are easily convertible.
Although Asthana and other tea producing firms believe that exports to Iran will continue unabated, as India was able to bypass Obama's sanctions last time. But some tea exporters, who particularly deal with multiple clients in Iran, Germany, the US and other NATO nations, have raised concerns.
"It becomes a bit risky to get identified as someone who is overriding US sanctions when I think the US is so keen on making it a success," an exporter from Kolkata, who usually ships orthodox and other high-value premium tea to clients across West Europe, Far East and West Asia, said.
Azam Monem, chairman at the Indian Tea Association, is of the view that exports to Iran this year will not be affected as the deadline for implementing the sanctions begins in November.
"By the time the sanctions are put in place, the major portion of exports will be over. But in case India accepts the trade embargo, then next year there is going to be problem," he said.
Photograph: Jayanta Dey/Reuters