Although economic growth in South Asia fell to its slowest pace in a decade during 2012, a recent study by the UN projects that the growth will recover in 2013.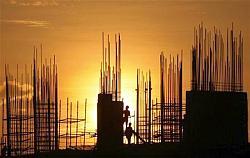 The UN's "World Economic Situation and Prospects 2013 (WESP)" was unveiled on January 17 in seven cities across the world.

The report read that despite growing by 5.8 per cent in 2011, South Asia's gross domestic product (GDP) expanded by only 4.4 per cent in 2012.

"Going forward, economic growth in the region is projected to accelerate to 5 per cent in 2013 and 5.7 per cent in 2014, led by a gradual recovery in India" said the report.

As reasons for the slowdown, the report said, "persistent high inflation, political uncertainties, and transport and energy constraints weighed on household consumption and business investment" along with "exports of most countries in the region hit by the slowdown in developed and emerging economies" in 2012.

Consumer price inflation averaged 11.6 per cent in the region in 2012, slightly up from 11.2 per cent in 2011.

The report attributed the renewed rise in inflation to several factors: droughts in parts of the region; higher world food prices; significant depreciation of local currencies; and increases in administered fuel and electricity prices.

What is interesting is that countries like Sri Lanka and Bangladesh has done better than major nations like India, Pakistan, Iran and so on.

Sri Lanka

Sri Lanka, which has been receiving a lot of global investors' attention soon after it struggled out of its inner conflicts, has experienced the highest GDP growth among the list of South Asian countries.

At 6.5 per cent, Sri Lanka has outdone Bangladesh, India, Pakistan, Nepal and Iran, according to the report.

However, the growth, which had risen in 2010 and spiked in 2011, is also slowing down and this trend will continue till 2014 according to the report.

WESP has also attributed the GDP growth to workers' remittances to the country, along with Bangladesh and Pakistan, during the past year.

Earlier, Sri Lanka's GDP was at 3.5 per cent in 2009, 8 per cent in 2010, and 8.3 per cent in 2011. The WESP report has predicted growth to be at 6.7 per cent in 2013 and down to 6.4 per cent in 2014.

The report said that in both Sri Lanka and Bangladesh, economic expansion was based on strong growth in private investment and consumption, which was supported by a steady increase in workers' remittances.

Bangladesh

The report says that Bangladesh's GDP grew by 6.2 per cent in 2012, second to only Sri Lanka.

The trend has been due to consistent export revenue growth despite decline in it. However, like Sri Lanka and other South Asian countries, this GDP is lower than 2011's at 6.7 per cent.

According to Bangladesh export promotion bureau data, the Bangladesh government set an export target of $28 billion for the ongoing fiscal year 2012-2013, after the total exports increased 5.9 per cent to $24.3 billion during 2011-12 financial year.

The export grew by 4.36 per cent during the first five months of FY13 when the earning was $10.13
billion.
If the trend continues, according to WESP, Bangladesh will post a 6.3 per cent growth in 2013 and 6.4 per cent in 2014.
India


According to the WESP report, "India's economy continued to lose steam" in 2012.
The report stated that one of the biggest nations in the South Asian region, representing almost three quarters of the region's GDP, "slowed markedly in the past two years. Annual growth declined from more than 9 per cent in 2010 to 5.5 per cent in 2012, the slowest pace in 10 years."
The slowdown reflected weaker consumption and investment demand as a result of persistent inflation, high nominal interest rates, large fiscal deficits and political gridlock, the report said.
These factors will likely continue to impact economic growth in the next two years even as a moderate recovery is expected.
According to WESP, GDP growth in India will accelerate to 6.1 per cent in 2013 and 6.5 per cent in 2014, as a result of stronger growth of exports and capital investment.
The report said that investment demand is expected to respond to a more accommodative monetary policy stance and slightly improved business confidence.
Nepal and Pakistan


Nepal had a better growth at 4 per cent while Pakistan enjoyed a growth of 3.8 per cent in 2012. During the previous year, Nepal experienced a growth of 3.9 per cent and Pakistan 3.0 per cent.
The report attributed this "subdued growth" to "ongoing political instability and security concerns" weighing on "domestic demand".
In Pakistan, total investment has fallen for four consecutive years.
WESP predicted that Nepal will experience a growth of 3.7 per cent and 4 per cent in 2013 and 2014, while Pakistan will see a growth of 4.2 and 4.4 per cent in these years respectively.
Iran


At -1.9 per cent, economic activity in the Islamic Republic of Iran contracted in 2012 as international sanctions led to a sharp decline in oil exports and the value of the rial.
Year-on-year inflation rose to about 25 per cent in the Islamic Republic of Iran in late 2012, as the removal of government subsidies and the fall of the rial against the dollar drove up domestic prices.
However, Bangladesh and Pakistan experienced moderate declines in inflation in 2012.
The report predicted that Iran's economy will grow to -0.9 per cent in 2013 and 1.5 per cent in 2014.
The report said downside risks to the economic outlook for South Asia were related to continued global weakness and to regional or domestic vulnerabilities.
A further economic downturn in the United States or Europe or a hard landing of China's economy would further weaken South Asia's exports, while also reducing inflows from workers' remittances.
"Widening current-account deficits, coupled with lower portfolio capital inflows, could add pressure on the balance of payments, possibly requiring contractionary policy adjustment. Political instability and deteriorating security conditions represent downside risks for several countries, notably the Islamic Republic of Iran, Nepal and Pakistan", said the report.