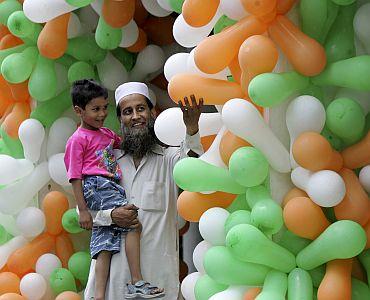 India's per capita income, a gauge for assessing standard of living, for 2013-14 is up at Rs 6,699 per month for 2013-14 as against the earlier estimate of Rs 6,198.33 after the government updated the base year for measuring national accounts.
Government on Friday made changes in the national accounts calculation methodology by revising the base year to 2011-12 from 2004-05.
In 2012-13 and 2011-12, the per capita income per month were estimated at Rs 5,966.08 and Rs 5,359.67 respectively, data released by the Ministry of Statistics & Programme Implementation (MOSPI) showed.
"Per capita income at current prices, estimated as Per Capita Net National Income at current prices, is estimated at Rs 64,316 (per annum), Rs 71,593 and Rs 80,388 for the years 2011-12, 2012-13 and 2013-14 respectively," showed the data.
The per capita Private Final Consumption Expenditure (PFCE) at current prices for the year 2013-14 stood at Rs 4,511.08 per month.
"Per Capita PFCE at current prices, for the years 2011-12, 2012-13 and 2013-14 is estimated as Rs 41,728 (per annum), Rs 47,572 and Rs 54,133, respectively," it added. To estimate the per capita income and per capita PFCE, the government used the population projections data on the basis of Census 2011.
The change in base year for computing national accounts helped push up the economic growth rate for 2013-14 to 6.9 per cent, while earlier estimate on the basis of old series was 4.7 per cent.
The government revises the base year to calculate national accounts every 5 years. The last such change was made in 2010.