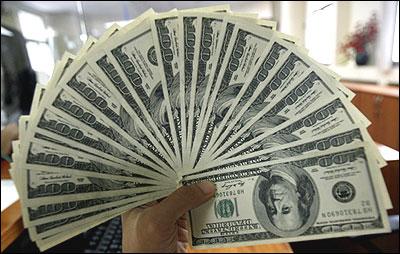 After rising for two consecutive weeks, country's foreign exchange reserves declined sharply by $3.433 billion to $351.920 billion in the week to August 28, due to fall in foreign currency assets.
In the previous reporting week, the reserves had increased by $920.6 million to $355.353 billion, close to an all-time high of $355.46 billion, touched in the week to June 19.
Foreign currency assets (FCAs), a major component of overall reserves, were down by $3.424 billion to $328.306 billion in the reporting week, according to the latest Reserve Bank data.
FCAs, expressed in dollar terms, include the effect of appreciation and depreciation of non-US currencies such as the euro, pound and the yen, held in the reserves.
The gold reserves stood unchanged at $18.250 billion. India's special drawing rights with the International Monetary Fund fell by $7.1 million to touch $4.067 billion in the week under review, while the nation's reserve position with the Fund declined by $ 2.3 million to $ 1.295 billion, the apex bank said.