In the past three months, the rail ministry has fitted 7,000 bio-toilets and the target is to fix 30,000 for the year.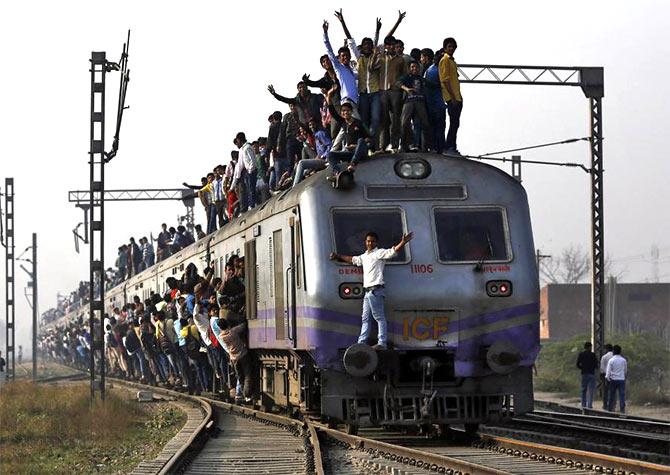 Union Railway Minister Suresh Prabhu on Sunday inaugurated the first green train corridor, which envisages usage of bio-toilets for zero human waste discharge, between Rameswaram and Manamadurai, in Tamil Nadu.
He said, by using bio-toilets, the ministry is creating green rail corridors in the country with zero human waste discharge.
Developed by the Indian Railways and Defence Research and Development Organisation (DRDO), bio-toilets collect human waste in tanks and decomposes the waste using bacteria, thus ensuring zero discharge on tracks.
"The ministry has provided 15,500 bio-toilets in 2015-16 in about 4,000 coaches, while till March 2015, it has fitted around 19,000 bio-toilets."
"In order to contribute to the Prime Minister's vision of Swachh Bharat, Indian Railways has decided to provide bio-toilets in all coaches by September 19, 2019," he said.
As part of this, the Jammu-Katra section of 78 km of Northern Railway will be made human waste discharge free by March 17, Okha-Kanalus Section of Western Railway of 141 km will be made discharge free by September, and Porbander-Wasjalian section of 34 km by October.
For this around 35 trains consisting of nearly 1,110 coaches would be further provided with bio-toilets and the work is underway.
These sections and stations were chosen, because the number of trains originating and terminating at these stations and sections are few, thus making it operationally easier and faster to make them human discharge free.
In the past three months, the ministry has fitted 7,000 bio-toilets and the target is to fix 30,000 for the year, Prabhu said.
The Rameswarm-Manamadurai line is 114 kilometre long.
Ten passenger trains consisting of 286 coaches moving over this section have been provided bio-toilets.
Photograph: Reuters