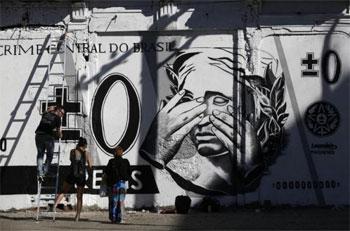 With total fund of $4.1 billion, Indians rank 16th on the new leaked HSBC list of Swiss bank account holders from over 200 countries, while people from Switzerland itself are on the top.
The list, made public by an international body of journalists ICIJ (International Consortium of Investigative Journalists), comprises over one lakh HSBC customers and their bank accounts with balances totalling over $100 billion.
There are more than 19,000 clients not associated with any country, ICIJ said.
In terms of money in these accounts, account holders from Switzerland are on the top ($31.2 billion), followed by UK, Venezuela, US and France in the top five. India is at 16th place on this parameter.
In terms of the number of account holders, India is at 18th place (1,668 account holders), while Switzerland is on the top again with 11,235 account holders. Others in the top-five include France, UK, Brazil and Italy.
ICIJ said that its "Swiss Leaks project is based on a trove of almost 60,000 leaked files that provide details on over 100,000 HSBC clients and their bank accounts.
The data of these accounts were "secreted away by Herve Falciani, a former HSBC employee-turned-whistleblower".
He turned the data over to the French government in 2008 and its tax authority launched an investigation.
French newspaper Le Monde obtained a version of the tax authority data and shared it with ICIJ with the agreement that it would assemble a global team of journalists to explore the data and produce this reporting project.
"The data comes from three types of internal bank files from different time periods. One reflects clients and their associated private accounts at the Swiss branch of the bank mostly from 1988 to 2007.
The leaked files also include a snapshot of the maximum amounts in the client accounts during 2006 and 2007, as also "notes on clients and conversations with them made by bank employees during 2005".
About its findings, ICIJ said that the Swiss branch of HSBC "continued to offer services to clients who had been unfavourably named by the United Nations, in court documents and in the media as connected to arms trafficking, blood diamonds and bribery".
"HSBC served those close to discredited regimes such as that of former Egyptian president Hosni Mubarak, former Tunisian president Ben Ali and current Syrian ruler Bashar al-Assad.