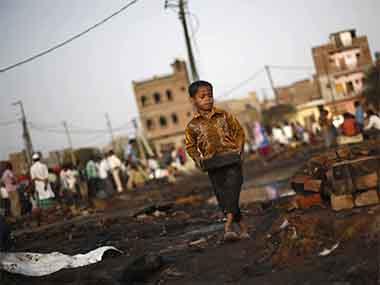 Terming India's urbanisation as "messy and hidden", a World Bank report on Thursday called for initiatives at the policy and institutional level to tap the economic potential it offers.
"Although they have made progress, India and other South Asian countries can make better utilisation of opportunities that urbanisation provides them to transform their economies to join the ranks of richer nations," it said in a report titled 'Leveraging Urbanisation in South Asia'.
The World Bank said there has been difficulty in dealing with pressures that increased urban populations put on basic services, infrastructure, land, housing and environment, fostering "messy and hidden" urbanisation.
This, in turn, has helped constrain the region's full realisation of the prosperity and livability benefits of urbanisation, it said, adding that at the institutional level, there would be benefits from improvements in ways in which towns and cities are governed and financed.
The report put reforms in the spotlight, saying these are required to address three fundamental deficits in empowerment of local governing bodies, resources and accountability.
"Inter-governmental fiscal relations must be improved to address empowerment; practical ways must be identified to increase the resources available to local governments to allow them to perform their mandated functions and mechanisms must be strengthened to hold local governments accountable for their actions," the report highlighted.
To tackle messy urbanisation and bring about lasting improvements in both prosperity and livability, policies are also required to improve the ways in which cities are connected and planned, working of land and housing markets, and cities' resilience to natural disasters and the effect of climate change.
"If managed well, urbanisation can lead to sustainable growth by increasing productivity, allowing innovation and new ideas to emerge," said World Bank Managing Director and Chief Operating Officer Sri Mulyani Indrawati, who is on a three-day visit to India.
She said absolute poverty has come down in the region, but South Asia has not fully realised the potential of urbanisation and much needs to be done. "This messy and hidden urbanisation is a result of cities finding them struggling with the growing urban population," she added.
The report said urbanisation has been relatively slow in India, with the share of population living in urban settlements growing at a rate of just over 1.15 per cent a year from 2001-11.