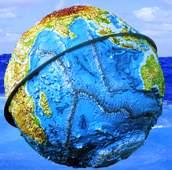 A record 10.8 million Indian tourists went on a globe trotting spree in 2008-09, the worst year of the economic slowdown, as dipping airfares and lower hotel rates made holidays cheaper. This was one million more outbound tourists than the year before.
And the numbers are still rising. "This year (2009-10), we are expecting around 10 per cent growth in the number of outbound Indian tourists," said Ajay Kerkar, executive director, Cox & Kings (India) Ltd, a leading tour operator. He was here to talk about the company's initial public offer of shares.
"The cost of travel services in foreign countries came down due to recession, and overseas tour operators passed on the benefits of low cost to Indian tourists, resulting in more travellers visiting foreign tourist destinations," Kerkar added.
Agrees Manish Sharma, managing director, Akshar Travels, a subsidiary of Ahmedabad-based Shree Akshar International.
"The prices of accommodation, local transportation and hospitality services, as well as airfare, have declined in major tourist destinations such as Singapore, Europe and Malaysia, which Indian tourists, especially Gujarati people, took advantage of."
Travel was also boosted by the fact that India was still a growing economy -- though the growth rate had slowed -- while many large developed countries were actually facing negative growth. "The impact of financial turmoil was relatively lower on India as compared to other destinations," said Sharma.
For Indian tourists, after Singapore, the UAE is the second most popular travel destination, followed by the UK and the US.
Research by the World Travel & Tourism Council says the travel and tourism economy's size will contract by 3.6 per cent in 2009, but emerging economies such as India, China and Brazil are expected to be the main engines of the travel and tourism sector's growth.
"Generally, hoteliers in tourist destinations hike the prices during peak season. This time, they were forced to keep the rates unchanged due to recession, leading to higher inflow of tourists," added Mahesh Budakiya, managing partner, Shakti Travels, which has been in the travel industry since 1977.