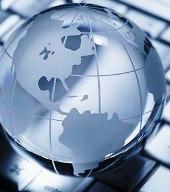 Pankaj Sarma (name changed), associate professor with an Indian business school, earns Rs 100,000 every month for evaluating papers written by students in the US. This is apart from his salary of Rs 60,000 as per University Grants Commission scale.
Like Sarma, many are reaping the benefits of outsourcing to India by many US management institutes and universities.
A year ago, India attracted around 10,000 essays for evaluation. That number has grown three-fold, to 30,000 essays. Typically, a professor in India gets paid around $20 (about Rs 934) per assessment and checks on an average 120 essays per month.
A US-based academic advisory firm, Edumetry, liaises with two US universities -- Butler University College of Business and University of Northern Iowa College of Business Administration to outsource the services to India. Butler University's business programme requires two, 300-hour cooperative internships.
During summer, students are required to complete a number of essays, each focusing on a different aspect of the internship. The essays are then compiled into a 150-250 page portfolio, which needs to be assessed.
"The concept is gaining popularity in India as it not only allows the professors to make some extra money but also helps them get indepth knowledge on a particular subject," said Madan Padaki,  co-founder and CEO, MeritTrac, a Bangalore-based testing firm.
Accounting, engineering and medical institutes are also looking at similar arrangement. Experts say outsourcing of such assignments to India is part of technical communication, which is a $100-million market today and is expected to reach $800 million by 2012, and over a billion in five-six years.
This growth is backed by a surge in outsourcing demand, improved human capital and larger domestic customer bench.
Technical communication covers a wide range of products and services, which include user manuals, instruction guides, product overviews, illustrations/3D drawings, white papers, case studies, brochures, fliers, websites, press releases, proposals, research reports, newsletters, policy manuals and process manuals.
The customers for these services come from sectors like IT, outsourcing, manufacturing, banking, financial and insurance, aerospace, defence, hi-tech manufacturing, pharmaceutical, education and business consulting.
"Technical communication space is growing fast and rising up the value chain in terms of delivery for the domestic and global customers. It is also an enhanced return on investment proposition, aided by superior technologies and tools," said Rakesh Shukla, managing director, The Writers Block, a technical communication and publishing services provider.
TWB has been approached many times by universities abroad for a similar venture, but Shukla thinks the margins are too low in education compared to defence, aerospace and IT space, which fetch anywhere between $20 and $250 (about Rs 934-Rs 11,680) per hour against $10-25 (about Rs 467- Rs 1,168)) per hour in education assignments.
Globally, technical communication is 15 percent the size of software industry. In India, the trend is fortified by the growing aerospace and defence sectors, growth of the digital economy and growing focus on product engineering.
"Outsourcing such assignments to India is advantageous to US universities as they get valued in three-five days against eight-10 days in the US. Also, richness of grading is higher as it is done by a qualified professor. We make sure that the scale we develop is not ambiguous," said a person who knows about the process.
Edumetry says leaving the mechanics of assessment to such professionals helps faculty members at the universities spend time on mission-critical activities like teaching, improving their courses and doing research.
Experts believe this business model will not only help the US, but Indian institutions as well by bringing a new assessment model into practice.
And with foreign universities planning Indian foray, this would ensure ready market for international universities in terms of assessment mechanism.