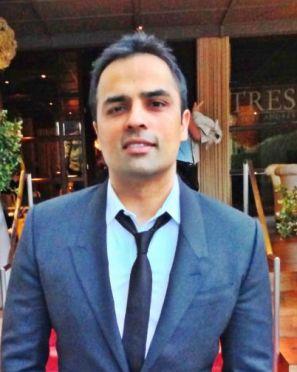 The court decision must have given some relief to Gurbaksh Chahal, founder, chairman and CEO of online advertising company RadiumOne but not the company's board of directors who terminated his position.

The decision was announced April 27 through a press release.

Bill Lonergan, the company's COO, will take over as CEO of the Company immediately. Chahal, 31 was arrested last year in August from his home at The Infinity Towers, a luxury condominium in San Francisco,California on domestic violence charges.

According to court document he had beaten his girlfriend 117 times that was captured in the home security camera obtained by the police.

Chahal was charged with 45 domestic violence-related charges, but he pleaded not guilty.

Last week, the San Francisco Superior court ruled that the video footage of the home security camera could not be used as evidence because police obtained it illegally and on April 26, the San Francisco District Attorney's Office dismissed the case after he accepted a misdemeanor plea deal offered by the court with a fine of $ 500.

Responding to the outraged comments that Chahal received after court's ruling - the once most eligible bachelor, through his Facebook page said, " I want to make it abundantly clear that I abhor violence of any kind, most especially against women.

I created a foundation to fight hate crimes. I consider intimate partner violence and domestic violence in that same category.

The situation that resulted in my legal case began when I discovered that my girlfriend was having unprotected sex for money with other people. (She testified to this in her interviews with the cops.) I make no excuse for losing my temper.

When I discovered this fact and confronted my girlfriend, we had a normal argument. She called 9-11
after I told her I was going to contact her father regarding her activities.
And yes, I lost my temper. I understand, accept full responsibility and sincerely apologize from the bottom of my heart for that.
But I didn't hit her 117 times, injure her, or cause any trauma as the University of California San Francisco medical reports clearly document. This was all overblown drama because it generates huge volumes of page views for the media given what I have accomplished in the valley.
The tape in question that was thrown was also bullshit."
Even on Saturday TechCrunch dropped online ad network RadiumOne as a sponsor of the popular Disrupt New York technology conference over charges that its CEO beat his girlfriend during a horrific episode of domestic violence.
Leena Rao, a Senior Editor for TechCrunch, in a letter to RadiumOne Board Members said –– "How would you feel about the CEO of that company being able to continue in his job, and reap more money from being in that job, and then even more from going through a potential IPO?
I'm left wondering if the technology world has come as far as I thought it has when it comes to supporting women.
There are now too many stories that make me wonder whether the innovation we so proudly tout in the faces of Wall Street, Hollywood and Washington D.C., has really extended to gender equality in this world.
I would think that investors, the people who are the backers, and sometimes builders, of these great companies, would lead us in the right direction when it comes to right vs. wrong. Even if that means losing a few dollars."
You see, I am afraid that this world is at risk of being a place where people are known to sacrifice ethics, and values, and sometimes genuine human decency in exchange for making money.
This scares me, as does the fact that a violent, angry man is being left to prosper without full responsibility and retribution for his crimes.