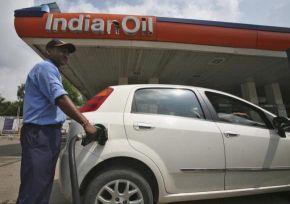 After Governors, the Narendra Modi government is removing independent directors appointed by the previous UPA regime on PSU boards, beginning with sacking of four directors on the board of Indian Oil Corp (IOC).
IOC, the nation's largest company, in a filing to the stock exchanges said, "K Jairaj, Nesar Ahmad, Sunil Krishna and Sayan Chatterjee have ceased to be Independent Directors on the Board of the company on August 27, 2014."
All the four directors were appointed to IOC board in March this year for a three-year term.
Their appointment was to be confirmed/ratified by the company shareholders but IOC did not move a resolution to this effect at its annual general meeting (AGM) in Mumbai on Wednesday, leading to their cessation.
While IOC Chairman B Ashok did not reply to phone calls seeking comments and its company secretary Raju Ranganathan said he is not authorised to speak on the issue, sources stated the new government is reviewing all recent appointments on board of public sector companies.
The NDA government is seeking removal of all political appointments, the latest in the list being Sheila Dixit who quit earlier this week.
She is the eighth governor to resign since the NDA government came to power in May.
The new government wants to change all previous UPA appointed directors but to start with it is looking at appointments that need confirmation now, they said.
Of the 8 independent directors on IOC board, four are -- K Jairaj, former Additional Chief Secretary, Karnataka; Nesar Ahmed, past president of ICSI; Sunil Krishna, former director general of NHRC, and Sayan Chatterjee, former Secretary to government of India, cease to be directors on company board.
Independent directors of a PSU are appointed by the Appointments Committee of Cabinet (ACC) which consist of the Prime Minister and the Home Minister.
It is not clear if these removals have been done with the concurrence of ACC under Modi.
Sources said rules are not clear if a director can be removed by virtue of non-ratification of shareholders without ACC approval.
Image: A worker fills a car with diesel at a fuel station in Jammu.
Photograph: Mukesh Gupta/Reuters