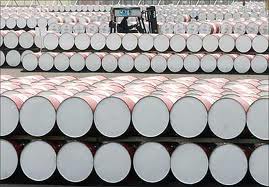 In a surprise move, state-owned Indian Oil Corporation on Monday emerged as the sole bidder for the West Bengal government's stake in Haldia Petrochemicals Ltd, with an offer of less than Rs 3,000 crore (Rs 30 billion).

Reliance Industries Ltd, which had been considered the strongest contender, had not put in a bid by the noon deadline, sources privy to the development said.

RIL had objected to the state government's decision to receive bids in sealed envelopes instead of an open auction.

State-owned gas utility GAIL India Ltd, which planned to to bid with state explorer Oil India Ltd, dropped out over certain clauses in the shareholders agreement.

The West Bengal government was not agreeable to companies bidding in a consortium, they said.

Mining baron Anil Agarwal-owned Vedanta Resources, through its subsidiary Cairn India, and Naveen Jindal's Jindal Steel and Power Ltd had also expressed interest but decided not to bid.

State-owned Oil and Natural Gas Corporation had pulled out previously because of concerns over litigations involving HPL, sources said.

Purnendu Chatterjee-led The Chatterjee Group, a joint promoter of HPL, will have
the right of first refusal over the West Bengal government's stake.
TCG will have 30 days to match the highest bid and another month to make payments.
Sources said the West Bengal government had in May sought buyers for its 39.99 per cent stake, or 67.5 crore (675 million) equity shares, in HPL.
The stake put on the block included 15.5 crore (155 million) shares on which TCG laid claim and approached the court.
The Calcutta High Court advised the state government to go ahead with the sale of the remaining stake, which is about 31 per cent.
TCG holds 69 crore (690 million) shares, or 40.88 per cent, in HPL. IOC has an 8.89 per cent stake as a strategic investor and the rest is with financial institutions and Tata Group companies Tata Motors and Tata Power.
Deloitte Touche Tohmatsu India is the transaction advisor to the West Bengal government and will manage the divestment.
Sources said HPL makes strategic sense for IOC as it has a significant stake in the company and also supplies feedstock naphtha to it.
HPL had an accumulated loss of Rs 1,980 crore (Rs 19.8 billion) at the end of March 31, 2012, and debt topping Rs 3,500 crore (Rs 35 billion).
The plant, located 125 km from Kolkata at Haldia, operates at about 65 per cent of installed capacity.