India on Tuesday told the US to further streamline its rigid export controls saying that barriers continue to hamper transfer of high-technology.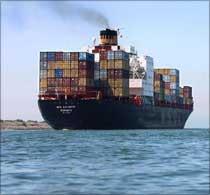 New Delhi identified the specific barriers which it said were coming in the way of high-technology trade at the day-long seventh meeting of the US-India high-technology cooperation group in Washington.
It was the first such high level exchange after new Obama administration assumed office and the meet had Foreign Secretary Nirupama Rao and Deputy Assistant to the US President Michael Froman in attendance.
India has been hopeful that the recent upswing in the relations with Washington will open the doors for transfer of high-technology in areas such as defence, strategic trade, civil nuclear cooperation, bio-technology, nano-technology and aviation.
Rao at the meeting spoke of India's keenness that Washington would further streamline its export controls, as US Assistant Secretary of Commerce Kevin Wolf gave an update on export control issues affecting US-India trade.
Besides the key officials, the group meeting was attended by major business leaders of the two countries, who later presented the summary of their interactions to the two governments.
Ron Somers, President of the US-India Business Council, was optimistic of Washington and New Delhi becoming high-technology partners.
Citing recent cooperations between the two navies in surmounting the 2004 Tsunami, pioneering of a US-India open skies agreement and participation in the Chandrayan-I moon probe, Somers said he was hopeful of more doors opening when President Barack Obama travels to India.
US-India HTCG was conceived in November 2001 by President George W Bush and then Indian Prime Minister Atal Bihari Vajpayee. Both countries agreed to take cooperative steps to create the requisite political, economic, and legal structures to enable successful high-technology commerce.
Since its inception, dual use exports requiring licenses for US-India trade have dropped from 40 per cent - demonstrating the commitment of both countries to engender a relationship based on trust, predictability, transparency and robust high technology engagement.