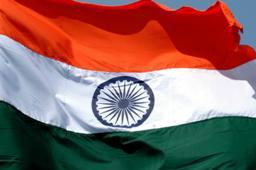 At a time when India is at the forefront of the global fight against black money, the country will play host to the 14th annual meeting of the Asia Pacific Group on Money Laundering soon.
The five-day event, scheduled from July 18 to 22 at Kochi, Kerala, will be attended by Finance Minister Pranab Mukherjee, who will make the opening address on July 19, an official statement said.
The 10th annual technical assistance and training forum of the APG will also be held simultaneously.
"The meeting will provide a platform for high-level discussion and cooperation and will evaluate the progress made by APG members in implementing the international standards to combat money laundering and the financing of terrorism," the statement said.
More than 300 senior government officials from the Asia-Pacific region and other parts of the world are expected to attend the event.
The APG co-chairs for the meeting are K Jose Cyriac, secretary to the government of India, and Tony Negus, the commissioner of the Australian Federal Police.
Among others who will be in Kochi for the APG meet is Giancarlo Del Bufalo of Italy, the president of the Financial Action Task Force, which sets international standards to combat money laundering and terrorist financing.
The
Kochi meet assumes significance at a time when India has taken a strong position in the fight against black money.
India took over as co-chair in the FATF in February this year.
President Pratibha Patil on Friday made a strong case for better domestic and cross-border measures to tackle the problem of black money.
"The war against black money has to be addressed both domestically and through cross-border measures," she said in New Delhi, adding that efforts to enhance global cooperation need to continue.
"There has to be continued (cooperation) through an appropriate agreement on tax information exchange and on mutual cooperation between countries to track down evaders taking shelter in other jurisdictions," Patil said, addressing the concluding ceremony of celebrations to mark 150 years of the Income Tax Department's existence.
The Asia Pacific Group on Money Laundering is an international organisation with representation from around 40 countries.
It is presently co-chaired by India and Australia.
Supported by multilateral bodies like the International Monetary Fund, the World Bank and FATF, it conducts research into money laundering and terrorist financing.
It also assesses the compliance of countries with international standards on anti-money laundering and assists in global policy development on such issues.