Expressing concern over its widening trade deficit with China, New Delhi on Monday asked the neighbouring country to provide more access to Indian goods and services to bridge the gap.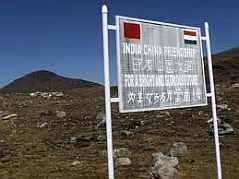 "That (trade deficit with China) has been a concern of ours. It is an unsustainable situation. We are looking at all those sectors where Indian industry, both in manufacturing and services side, gets more access to the Chinese market," Commerce and Industry Minister Anand Sharma said.

He added sectors like IT and pharmaceuticals should get better market access so that "we can close or reduce the rising trade gap with China".

The minister was speaking to reporters after inaugurating the 'Tex Trends India 2012'.

The bilateral trade had stood at about USD 74 billion in 2011, of which India's export to China was only USD 17.9 billion and import USD 57.6
billion.
India's main items of export to China include petroleum products, gems and jewellery, transport equipment, other raw materials and machinery.
India's imports include electrical machinery and equipment, mechanical machinery and appliances, project goods and organic chemicals.
The issue of trade surplus being in favour of China has been taken up by the Indian government with the Chinese authorities earlier as well.
"The trade deficit issue has been taken up at the highest level. The Prime Minister has more than once discussed this with Chinese Premiere," Sharma said.
Besides, he said, the Indian industry is fully sensitive to this. "Therefore, all efforts will be made to ensure that the bilateral trade remains healthy".