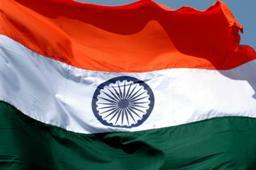 India is prepared to conclude the Free Trade Agreement in Services and Investment with ASEAN by next month, which will send a strong signal of deepening economic engagement, Prime Minister Manmohan Singh announced in Phnom Penh on Monday.

He also pitched for enhanced cooperation between India and 10-nation ASEAN for promotion of peace, security and stability in the region and addressing shared challenges.

Addressing the India-ASEAN Summit in Phnom Penh, Singh said, "India's relationship with ASEAN members and with ASEAN institutionally continues to grow in all dimensions. Commerce and connectivity are vital areas of this relationship and we have made good progress in both."

He noted that the India-ASEAN Free Trade Agreement on Trade in Goods has served well, with the two-way commerce increasing to nearly $80 billion in the Indian financial year ending March 2012, exceeding our target of $70 billion.

"I would like to inform Your Excellencies that India is prepared to conclude the Agreement on Trade in Services and Investment Promotion before the Commemorative Summit in Delhi in December.

"This will be a strong signal of our deepening economic engagement, and will allow for rapid expansion in trade and investment flows in both directions," Singh said.

The Foreign Trade Agreement in Goods was signed in 2009 but aspects related to Services and Investment were delayed due to strong differences between the two sides.

Singh, who was addressing the 10th Summit of the grouping, underlined that
future of peace, stability and prosperity in the Asia Pacific requires increased cooperation and integration in the region.
"ASEAN has shown the way in this regard. We support the objectives of an ASEAN Community by 2015, the Initiative for ASEAN Integration and the ASEAN Master Plan on Connectivity," the Prime Minister said.
He said ASEAN centrality is essential in the evolving regional architecture for peace, stability, development and prosperity.
Talking about physical, institutional and people-to-people connectivity, Singh said, it continues to be a 'strategic priority' for India.
Two major Commemorative events this year -- the India-ASEAN Car Rally and the ASEAN sailing expedition of the Indian Naval Ship Sudarshini -- highlight the importance and the potential for connecting India and ASEAN by sea, surface and air links, he observed.
He noted that the two sides have been discussing the Maritime Transport Working Group and the ASEAN Connectivity Coordinating Committee.
The Trilateral Highway Task Force met in New Delhi and resolved to establish connectivity from Moreh in India to Mae Sot in Thailand by 2016, Singh pointed out.
"These are welcome steps in implementing the vision of India-ASEAN connectivity.
"We await route alignments on the extension of the Trilateral Highway and the proposed new highway to Vietnam so that these can be examined in an integrated manner. I look forward to early completion of the feasibility studies," he said.
Indonesia, Malaysia, the Philippines, Singapore, Thailand, Brunei, Myanmar, Cambodia, Laos and Vietnam are the 10 ASEAN member states.