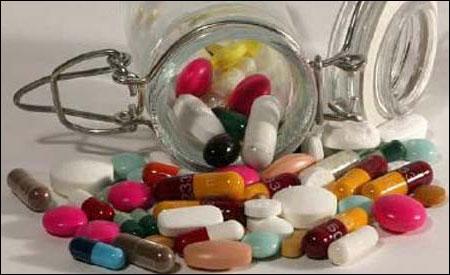 India on Monday raised serious concerns over the USFDA's audit inspections of Indian pharma companies and 'disproportionate penalties' in some instances and said it would submit a discussion document on the issues to the US.
The matter came up during a meeting between Commerce and Industry Minister Anand Sharma and US Food and Drug Administration (USFDA) Commissioner Margaret A Hamburg.
"We are going to give a non-paper (to the US) overall on some of our concerns, when it comes to duration for the registration process for the filing," Sharma said. Hamburg said the meeting was "excellent" and didn't comment further.
An official said India drew the Commissioner's attention to the fact that most of the time, audit inspections were not followed by discussions with companies. In some cases, clarifications were sought but even before a response, harsh decisions were taken.
"Attention was also drawn to disproportionate penalties imposed by USFDA on some companies," the official added. The non-paper would highlight India's concerns with a view to seek an early resolution on these issues.
The USFDA has taken a series of actions against Indian pharmaceutical firms, restricting their shipments to the US, their largest export market.
The US health regulator on January 23 banned the import of products manufactured by Ranbaxy Laboratories at its plant at Toansa. This was the company's fourth plant to face regulatory action from the USFDA, after Mohali, Paonta Sahib and Dewas plants.
In 2013, Ranbaxy had agreed to pay a fine of $500 million to US authorities after pleading guilty to 'felony charges' relating to manufacture and distribution of certain adulterated drugs made at the Paonta Sahib and Dewas units.
Another Indian firm, Wockhardt, had its two plants put under import alert by the USFDA. According to sources, such steps by the USFDA would affect India's pharma exports to the US.
India's pharma exports increased 10 per cent to $14.6 billion during 2012-13, with shipments to the US accounting for about 26 per cent of the total.
India is the largest exporter of generics to the US by volume, with supplies from 35 companies in the country. The nation has around 320 USFDA-approved pharma facilities, the largest number outside the US.