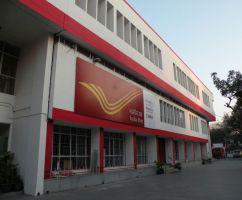 The department of posts (DoP) is actively considering whether to apply for a payment bank licence, following the draft norms issued by Reserve Bank of India (RBI) last month.
"We intend to get into the banking space," said Kalpana Tewari, member (planning & technology) at the department.
"We are waiting for the final guidelines to see how we fit into it and the benefits to the organisation. At present, we only have savings bank accounts and do not have credit or overdraft facility, since it is beyond our mandate. We have to work on these areas."
Last year, India Post applied for a universal banking licence but was not granted one by RBI.
The telecom ministry had backed India Post's ambition to become a full-fledged bank but the finance ministry was not keen, given the government's financial burden.
It is not clear if the thinking has changed following the change in government at the Centre.
RBI has initiated a process to issue differentiated bank licences. Apart from payment banks, draft norms on small banks have been issued.
According to the proposals, payments banks would be allowed to accept deposits, facilitate remittances and payments but cannot lend. They are also expected to offer only demand deposits — current account and savings deposit products — and not fixed deposits.
Last week, RBI Deputy Governor R Gandhi had said the Union government had to decide on an application for a banking licence by India Post.
DoP has started a project on Automated Teller Machines (ATMs) and installed core banking solutions (CBS) in post offices. CBS would enable customers to operate their accounts and avail account-related services from any post office in the country. 'Anywhere Anytime Banking', net-banking, RTGS and NEFT shall be available for post office customer.
The objective is to provide faster and easier banking services through internet, mobile devices and ATMs.
India Post has set up CBS in 675 post offices and opened two ATMs under the project. The Post Office ATM will facilitate the customer to withdraw money anytime.
Tewari said the plan was to add up to 3,000 ATMs in the next two to three years, and CBS would be rolled out in 25,000 post offices by March 2016.
She explained that if their network of 155,000 post offices, there was one every five km in rural areas. About 89 per cent of POs were in rural areas, whereas banks cover only 37 per cent of the latter.
DoP has undertaken an information technology modernisation project. As part of that, a CBS is being implemented across all POs.
Tewari said they'd spent about Rs 5,000 crore on enhancing their technology platform since 2012. Infosys was selected by DoP for implementing core banking and insurance solutions in all POs across the country, as well as installing ATMs. In future, said Tewari, the ATMs could be used by account holders of banks as well.
She added that 20 million households have been covered by postal life insurance and rural postal life insurance so far.
THE ROAD TO A LICENCE?
•Last year, India Post applied for a universal banking licence but was not granted one by RBI
•India Post may be keen to apply for payment bank licence
•According to the proposals, payments banks would be allowed to accept deposits, facilitate remittances and payments but cannot lend
•Last week, RBI Deputy Governor R Gandhi had said the Centre had to decide on an application for a banking licence by India Post
•DoP has started a project on Automated Teller Machines (ATMs) and installed core banking solutions (CBS) in post offices
•India Post has set up CBS in 675 post offices and opened two ATMs under the project