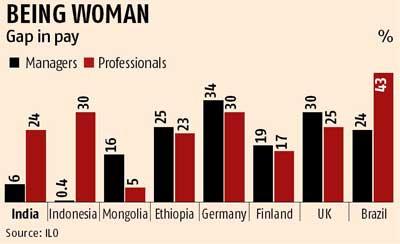 Prime Minister Narendra Modi promised on Sunday to pursue predictable policies and ensure stable taxes, in a speech that sought to address key concerns for foreign investors in Asia's third-largest economy.
U.S. Secretary of State John Kerry led a roll call of leaders, including U.N. Secretary General Ban Ki-moon and World Bank head Jim Yong Kim, converging on Modi's home town of Gandhinagar for the Vibrant Gujarat business summit. President Barack Obama visits India later this month.
Eight months into Modi's rule, his failure to lift the economy from its longest growth slowdown in a generation has raised questions about how much substance there is behind his promise of "red carpet, not red tape".
"We're trying to complete the circle of economic reforms speedily," Modi told the Davos-style event that he founded when he was chief minister of the fast-growing industrial state. "We are also keen to see that our policies are predictable.
We're clear that our tax regime should be stable," Modi said, turning on the charm in English and making the occasional aside in Hindi to Indians in the audience.
Along with speakers from Japan, Canada and Singapore, Kerry lavished praise on his host and refrained from airing U.S. business gripes over barriers to entering the Indian market.
"We can do more together and we must do more together - and we have to do it faster," said Kerry, repeating a call to raise bilateral trade fivefold from around $100 billion currently.
Modi spoke of achievements he hopes will help lift hundreds of millions of Indians out of poverty, including the opening of more than 100 million bank accounts, a 'Make in India' campaign to promote manufacturing, and plans to expand India's rail, road, energy and digital networks.
"We are planning to take a quantum leap," the 64-year-old leader said.
Vibrant Gujarat, held every two years, has yielded billions of dollars in investment promises but only a fraction of the deals announced have come to fruition. Modi aims to lift stagnant capital investment that has held back India's growth to 5.3 percent. That is expected to accelerate this year to 6.4 percent, said the World Bank's Kim, who called India a "bright spot" in a mediocre global economic landscape.
Mukesh Ambani, India's richest man with a fortune estimated at $19.7 billion, praised Modi's leadership: "India is marching forward with a clear vision to become a global power."
Ambani said his Reliance Industries conglomerate would invest 1 trillion rupees ($16 billion) in Gujarat over the next year to 18 months.
Sam Walsh, CEO of global mining giant Rio Tinto, flagged two potential projects: a $2 bln iron ore project in Odisha state and an investment in Madhya Pradesh that could employ 30,000 diamond cutters.
Modi has made headway on making it easier for outsiders to invest more in real estate, insurance and defence, but a rigid labour market and rotten infrastructure are huge deterrents. India slipped to 142nd out of 189 in the World Bank's latest Doing Business Index.
Modi wants India in the top 50. "Investors want credibility, stability and at the same time flexibility.
Right now, India is a bit of an inflexible market," said Kilbinder Dosanjh, a director for Asia at Eurasia Group, a geopolitical risk consultancy.
Image: US Secretary of State John Kerry (C) attends the Vibrant Gujarat Summit in Gandhinagar in Gujarat January 11, 2015.
Photograph: Amit Dave/Reuters