India is loosing a whopping Rs 18,000 crore (Rs 180 billion) annually due to the dreaded foot and mouth disease (FMD) in cattle and livestock, a senior official of the Indian Council of Agricultural Research (ICAR) said.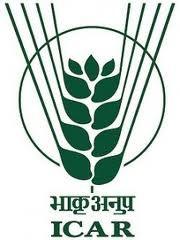 "According to the latest research conducted by ICAR on FMD in livestock, the country is loosing directly Rs 18,000 crore (Rs 180 billion) per annum," ICAR Deputy Director (General Animal Sciences) K M L Pathak said.

The losses are because of lesser milk production due to FMD in animals and the meat of the infected animals is not good for consumption, Pathak pointed out.

There is ban on export of livestock products of animals infected with FMD.

FMD is a highly contagious disease of cloven footed animals, including cattle, sheep, goat and pigs. Pathak said, "After Rinderpest, FMD is the next challenge for scientists in the country".

Unlike Rinderpest - where the infected animal dies - an animal suffering from FMD is unable to produce milk or reproduce and is an added liability
to the breeder, who has to spend on its fodder and other related issues, Pathak added.
"According to ICAR research, such indirect losses due to FMD are to the tune of Rs 30,000-35,000 crore (Rs 300-350 billion) annually," he pointed out.
Under the 11th Five-Year Plan, the government had allotted Rs 1,200 crore (Rs 12 billion) to fight FMD. ICAR has decided to propose an economic assistance of Rs 4,000 (Rs 40 billion) crore for the same in the 12th Five Year Plan (2012-17), Pathak said.
Applauding the steps taken by of the scientific community in the country in eradication of Rinderpest, Department of Animal Husbandry, Dairying and Fisheries Secretary Rudra Gangadharan said that it has been a sincere and concerted effort.
"With the eradication of Rinderpest, milk production in the country has increased by 2-3 times, while the meat production has gone up by 17 times," Gangadharan said.
The national ceremony on Rinderpest eradication programme in India organised by ICAR was attended, among others, by ICAR DG S Ayyappan and UN's body Food and Agriculture Organisation (FAO) representative Gavin Wall.