Pradhan said a team of officials of state-run Indian Oil Corporation had visited Vietnam and explored some business ventures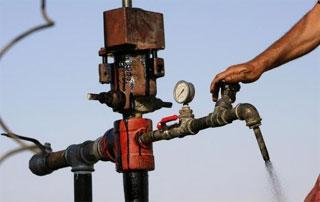 Looking to deepen its economic ties with Vietnam, India is likely to strike a deal for exploration and production of oil and gas during the visit of South East Asian nation's Prime Miniter Nguyen Tan Dung on October 27.

Ahead of its Prime Minister's two-day visit here, Vietnam has also evinced keen interest in greater cooperation in key areas of defence, security and oil exploration and has hoped that some pacts will be signed during the trip.

"We are looking at enhancing India's cooperation in the fields of hydrocarbons and oil exploration," Oil Minister Dharmendra Pradhan told PTI.

He said he interacted with Vietnamese authorities on further cooperation in the oil sector during President Pranab Mukherjee's visit to Vietnam in September and wants this cooperation to be taken further.

"We are exploring more options to further our cooperation with Vietnam in the oil sector," he said, hinting at further talks and some possible tie-ups during the Vietnam Prime Minister's visit.

Pradhan said a team of officials of state-run Indian Oil Corporation had visited Vietnam and explored some business ventures which may come to fruition during the Vietnamese President Pranab Mukherjee's visit.

During Mukherjee's visit in September, ONGC Videsh Ltd, the overseas arm of state-run explorer Oil and Natural Gas Corp (ONGC), had signed an agreement to expand its oil and gas exploration in offshore Vietnam.

The Indian flagship firm agreed to consider exploring in 2-3 blocks out of the 5
areas in South China Sea that Vietnam had offered on nomination basis in November last year.
The five blocks or areas - 17, 41, 43, 10 & 11-1 and 102&106/10, offered in November last year lie outside the territory claimed by China in the South China Sea.
OVL forayed into Vietnam as early as 1988, when it bagged the exploration license for Block 06.1. The company got two exploration blocks - Block 127 and Block 128, in 2006.
However, Block 127 was relinquished after completing the work programme, and the other Block 128 is currently under exploration.
Additionally, ONGC Videsh and PetroVietnam have been engaged in further discussions for possible expansion of cooperation in hydrocarbon sector of Vietnam.
OVL had relinquished Block 127 in offshore Phu Khanh Basin after it failed to find any oil or gas in the area.
Though it had decided to withdraw from adjacent Block 128, it has decided to stay put because of India's strategic interests in the region. The exploration period for the block has been extended until June 15, 2015.
China claims sovereignty over most of the South China Sea where Block 127 and 128 are located and had warned the Indian arm from drilling in the region.
OVL continues to own 45 per cent in Vietnam's offshore block 6.1 and its share of production was 2.023 billion cubic metres of gas and 0.036 million tonnes of condensate.
During his visit, Tan will be accompanied by a delegation of a number of businessmen, who will hold talks with the top Indian leadership on strategically-important bilateral issues of security and energy as well as regional matters.