Companies write off investments, shed assets as initial projections go haywire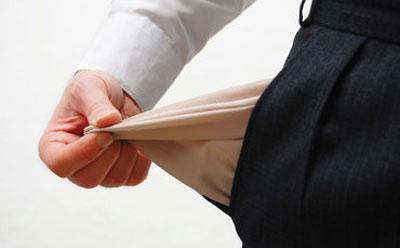 Many Indian companies are staring at huge losses on their mega investments abroad, prompting quite a few to write off their investments or selling assets in distress. Coal, steel, mining and energy sectors head the list of top wealth destroyers.
Many companies went in for overseas expansion as they wanted to expand their businesses. No one can predict the business environment which can turn bad within weeks. The losses can be due to political, environmental, financial reasons or simply misreading of the potential of an asset," said the chairman of a leading group asking not to be quoted.
Take Coal India, which invested close to Rs 500 crore in Mozambique and said it has not found any coal worth extracting from the two blocks. It may have to write off the entire investment, say analysts. The African company has turned out to be a value destroyer for Tata Steel and ICVL, a joint venture of Coal India, NTPC, & NMDC, also. In July last year, mining major Rio Tinto sold off its 65 per cent stake in the company to ICVL and wrote off its $4 billion investment.
The Benga mine, in which Tata Steel is a 35 per cent stakeholder, is losing $7.5 million per month. Similarly, Essar group's $600 million investment in Trinity Coal Corp in the US turned bad as the company went into Chapter 11 in 2013. Essar officials say as coal prices are at record low, they do not foresee any change in fortune.
It's not only Africa. The investments by GVK group ($1.26 billion in Hancock), Lanco ($600 million in Griffin) and Adani Enterprises ($1 billion) in the Australian coal sector in 2011 remain in the red. Analysts say the return on these investments will continue to remain negative in the coming years also as coal prices remain at record low. The Adani family has also invested an additional $2 billion in Abbot Point port in Australia which is making losses.
Analysts say the returns on investments on Reliance's mega investments in the American shale gas three joint ventures remains low, though in a smart move last week, RIL sold its gas pipeline asset in Eagle Ford shale acreage in the US last week for $1 billion - thus netting itself a handsome profit. Falling crude oil prices, coupled with environmental protests against fracking is making the future of shale gas fields uncertain in the US for all investors.
In 2010, RIL ventured into the shale gas business in the US through joint venture agreements with three companies—Atlas Energy and Carrizo Oil and Gas, in the prolific Marcellus region in south-western Pennsylvania and with Pioneer in Eagle Ford in the Texas region.
The FY15 results show Aditya Birla group's Hindalco took an impairment of Rs 1,380 crore (Rs 13.8 billion) on its Australian subsidiary, Aditya Birla Minerals where it had to stop copper production due to a sinkhole incident. This is besides Hindalco's $6 billion investment in Novelis where a positive returns on investments are still a long way to go.
Among the biggest losers, the $13 billion investment by Tata Steel in Corus takes the crown. Since the investment made in 2007, Corus has still not made money and Tata Steel had to go in for impairment. Such write-downs, anaysts say, are delayed admission by the management the acquisition was value-destructive. On top of that, the company now faces an industrial strike which has put at risk its additional investment worth $1.8 billion made in the European company.
The road ahead, analysts say, is to cut losses by selling assets. Recently, Crompton Greaves announced that it has received firm offers for its Canadian Power and the American transportation and automation business.
Besides, the company has also received non-binding offers from industrial and power sector companies to acquire the European, North American and Indonesian activities of the power segment division. The sale was after sustained losses by these companies in which Crompton invested Rs 1,400 crore (Rs 14 billion). Analysts say sale of assets is one of the immediate ways to cut losses from the overseas subsidiaries.
A similar strategy was adopted by wind power turbine maker Suzlon in January this year when it sold off its European subsidiary Senvion for $1 billion to US-based private equity firm Centrebridge. The funds were used to pay off debt and helped the company to restructure its balance sheet for the fiscal 2015.
Like India, there are demand issues overseas. Till these economies do not pick up, this trend will continue. "Many companies want to sell assets but in a buyer's markets, Indian companies are not getting the valuation. The only way out now is to wait for these economies to pick up," said DR Dogra, CEO & MD of Care Ratings.