Chinese experts called for consultations between India and China to sort out differences on reported moves in India to stop importing Chinese telecom equipment apparently over fears of inherent security risks.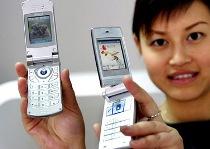 Any move to sideline telecommunication companies in India for buying equipment from China would amount to violation of the World Trade Organisation norms and smacks of trade protectionism, Chinese academics said and called for consultations between the two countries to find a way out.
Though the Indian government has not made any official announcement in this regard, it has stopped approvals of Chinese telecom gear imports, citing security concerns, Chinese Daily reported on Thursday.
"The move is discriminatory and the explanation does not make any sense," said He Weiwen, an executive council member of the China Society for WTO Studies. "India cannot reject Chinese imports citing security reasons.
An import ban is warranted only if the Chinese imports are hurting Indian companies," he said. "It is pure trade protectionism and the Chinese side must seek consultations and a proper way out," said Fu Donghui, managing director of Allbright Law Firm Beijing, a law firm that specialises in trade remedy cases.
The newspaper report said that the Chinese government has already sent a delegation to India for discussions in this regard. It said Indian officials clarified that the government did not carry out any ban, but all equipment providers need to pass through security checks.
"The Indian government has not banned Chinese equipment yet, specifically, but has stopped approving imports. This is not a formal policy yet, but is being carried out through this mechanism," it quoted Kunal Bajaj, a partner at Analysys Mason (India), a strategic consultancy firm.
"The suspension of imports applies to all Chinese equipment in the telecom sector and also to some Israeli-origin equipment. This is not a blanket import exclusion for all foreign equipment," he said.
Spokespersons from Huawei Technologies and ZTE Corp told China Daily that they have not got any notices but the company's purchase orders amounting to $150 have not been cleared yet.
It appears that after initial approvals for Chinese telecom equipment in India, which was regarded as far cheaper compared to technology from western countries, Indian officials reconsidered strategy for reasons of security, especially in the border areas after reports that Chinese equipment carried inherent risk of lack of data protection.