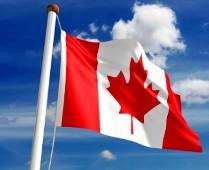 India and Canada have expressed their determination to boost bilateral cooperation in trade and investment and agreed to strengthen strategic partnership in key sectors of economy.
Both the countries discussed issues of mutual interest like comprehensive economic partnership, high level structured energy dialogue, cooperation in mining and earth sciences, social security agreement, civilian nuclear cooperation at the 6th round of Annual Bilateral Trade Policy Consultations that concluded in Ottawa on Thursday.
"Commerce secretary Rahul Khullar, who led high level Indian delegation comprising senior officers from the Department of Commerce, held discussions with Canadian Deputy Minister of International Trade Louis Levesque and senior officers from the Department of Foreign Affairs and International Trade," spokesperson of Indian High Commission said in Ottawa on Friday.
Khullar also held discussions with Minister Canadian of Industry Tony Clement, and called on Canadian minister of International Trade, Stockwell Day.
Detailed discussions were also held with Cassie Doyle Canadian Deputy Minister and Natural Resources-Canada. India and Canada acknowledged the need to work closely to raise the level and scope of existing bilateral relationship to that of strategic partnership, the spokesperson said.
The results of these consultations would be consolidated during the forthcoming high level visits between the two countries, the spokesperson said.
Expressing satisfaction at the existing bilateral trade and economic relations, both sides agreed that enormous potential exists to further expand the scope of this relationship, particularly in areas such as agriculture, energy, environment and pollution control, aerospace, automotives, mineral resources, science and technology, including culture.
Both sides stressed the need to put the necessary instruments and forum in place to take bilateral trade from the existing level of 4.6 billion Canadian dollars in 2008 to a much higher level given the opportunities and potential that exists between the two countries.
"It was also agreed to have a time bound action plan to further these objectives," the spokesperson said.
Commerce secretary also interacted with prominent CEOs of Canadian companies such as SNC Lavalin, Bombardier, AECL, Bennett and Jones, Export Development Corporation etc. facilitated by the Canadian Council of Chief Executives.
He also addressed the board members and other invitees at a dinner reception hosted in his honour by the Indo Canada Business Chambers.