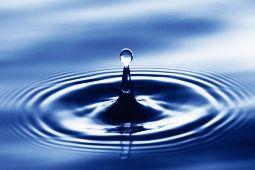 Underlining the importance of water conservation, India today said achieving food and energy security for economic development would not be possible without ensuring water security.

"Sensitising all the stakeholders, for the imperative need for water conservation and its efficient use, and building consensus on the path to be followed, to achieve water security is an important challenge," Union Minister for Water Resources Harish Rawat told the Second Asia Pacific Water Summit being held in the northern Thai city of Chiang Mai.

Talking about water security, Rawat said it was inextricably linked to other goals like food and energy security.

"Water security, food security and energy security are necessary for economic growth and social stability.

"These are highly inter-related: food production requires water and energy; water extraction and distribution requires energy; and energy production requires water," Rawat said.

"Food
prices are also highly sensitive to the cost of energy inputs. . .water security is not merely a water sector issue, but also a multi-sectoral need," he added.
The minister reiterated India's commitment to provide clean and safe water for drinking and sanitation.
"India is celebrating 2013 as 'Water Conservation Year', which put greater emphasis on creating public awareness, for efficient use of water and its conservation," Rawat added.
He also said greater emphasis was needed on rehabilitation of natural drainage system and implementation of water security plans.
"Developing water efficient systems in various sectors, particularly in agriculture, is a priority area of water governance, and an important goal in India's National Water Mission," the minister said.
The two-day summit, being attended by Heads of Governments, policy makers, researchers, scientists, NGOs and entrepreneurs among others has the theme 'Water security and Water-related Disasters Challenges: Leadership and Commitment'.