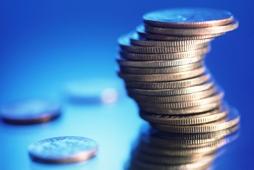 The Indian Institute of Management, Ahmedabad, has finally been able to prove what it preaches: the country's top B-school has turned the financial corner for the first time in its 50-year-old history, courtesy three years of consecutive fee hikes.

In its latest annual report, IIM-A has said it generated a net surplus of Rs 6.83 crore (Rs 68.3 million) for fiscal 2010-11 against an operating loss of Rs 50.49 lakh (Rs 5.04 million) in 2009-10, and Rs 6.33 crore (Rs 63.3 million) in 2008-09.

IIM-A director Samir Barua said the operating surplus was possible through prudent management of costs and generation of opportunities to earn surplus, after fully funding the pension liability of the institute.

In 2008, IIM-A had announced a nearly six-time increase in fee from Rs 200,000 to Rs 11.5 lakh (Rs 1.15 million) for its flagship two-year postgraduate programme in management.

Fees were increased in the next two years as well to Rs 15.5 lakh (Rs 1.55 million) for the 2012-14 batch.

The fee for its flagship PGP in management rose 25 per cent in 2010-11 and the fee income from its PGP in agri business management rose 52 per cent in the same period.

"We wanted to take care of our operating expenses through operating income. So, we have driven the finance resource generation through fee hikes across our programmes.

"Post the fee hike and quota implementation, both the scale and per-unit realisation went up," said an IIM-A professor.

The fee hikes have helped its peers, too.

For example, IIM Bangalore has registered an increase of Rs 41.82 crore (Rs 418.2 million) in its total income for 2010-11 due to an increase in income from executive education programmes and PGP, which together accounted for 88
per cent of the rise in income.
The rest comes from investment returns, receipts on campus services and philanthropic contributions.
"The EEP income has increased 68 per cent, as the number of executive education programmes has increased significantly.
"There has been an increase in international programmes, which give higher revenue; there has been an increase in the number of programme days and the number of participants per programme as well as an increase in per-programme rates," said Pankaj Chandra, director, IIM-Bangalore.
At IIM Calcutta, the total income has gone up from Rs 83.96 crore (Rs 839.6 million) to Rs 104.69 crore (Rs 1.04 billion), up 25 per cent, the largest increase being from programme fees.
The institute's corpus fund has gone up from Rs 16 crore (Rs 160 million) to Rs 22.16 crore (Rs 221.6 million).
"About 10 per cent of our revenue came from online education during this year; that is a percentage higher than the Harvard or Stanford business schools.
"As we take up the challenge to deliver high-quality higher education at an affordable cost, this is destined to be a very big step forward." said Ajit Balakrishnan, chairman, IIM Calcutta board.
The IIMs -- A, B and C -- do not seek grants from the government to run their affairs. These institutes have recently got serious about fund-raising from their alumni network.
IIM-A, which stopped receiving grants from the government in 2003, for instance, is trying to connect with its alumni and in the past year has created a new position to manage alumni relations.
The corpus from alumni donations at IIMs would not go beyond Rs 7-10 crore (Rs 70-100 million).